Cubs Rumors: Jason Heyward to the Giants for Mark Melancon and Will Smith?
The Chicago Cubs are routinely involved in trade rumors, but there is one rumor floating around that could pave the way for BryceHarper ending up in Wrigleyville.
Following the completion of a trade in which the Los Angeles Dodgers sent Yasiel Puig, Matt Kemp, Alex Wood, Kyle Farmer, and $7 million in cash to the Cincinnati Reds in exchange for Homer Bailey, Josiah Gray, and Jeter Downs, the Chicago Cubs and San Francisco Giants may be next in line for a salary swap.
A recent Twitter post by Charles the Cat has spurred a conversation centered around the Cubs sending Jason Heyward to the Giants in exchange for Mark Melancon and Will Smith. Similar to the reasons behind the Dodgers-Reds trade, the purpose of a similar Cubs-Giants trade would primarily be for one team to create financial flexibility and one team to fill roster vacancies.
As the Cubs are likely looking to free themselves from a long-term contract commitment with Heyward in order to make a run at Bryce Harper, and as the Giants are looking to retool their roster, this hypothetical trade proposal makes sense for both sides.
The Cubs currently have $167.00 million committed for the upcoming season and this number could increase by an additional $40.00 million depending on the outcome of their arbitration cases. With the luxury tax threshold already set at $206.00 million for 2019, $208.00 million for 2020, and $210.00 million for 2021, the organization would likely prefer to free up future commitments before a serious pursuit of Harper.
In this trade scenario, the most significant roadblock would likely be the fact that Heyward is owed $20.00 million in 2019, $21.00 million in 2020, $21.00 million in 2021, $22.0 million in 2022, and $22.00 million in 2023. However, as the Giants have a large need in the outfield, it may be worth absorbing most or all of this salary to obtain a very solid defender while also ridding themselves of other contracts.
Although the Giants would likely prefer to get rid of the $28.00 million owed to Melancon over the next two seasons ($14.00 million in 2019 and $14.00 million in 2020), they would need to unload additional salaries, receive additional prospects, or receive cash in order to include Smith. As MLB Trade Rumors predicts that Smith will receive $4.10 million in his last year of arbitration eligibility, he is too valuable of a trade piece to include in a trade that involves taking back a significant amount of salary.
Due to this, it would make sense for the Giants to either include Jeff Samardzija in the trade or receive an intriguing young player in return such as Ian Happ or Albert Almora. As the Cubs are unlikely to part with young, proven players without a commitment from a free agent to take their spots, it makes more sense to focus on acquiring additional short-term salary in order to keep financial flexibility going forward.
Samardzija could fit into this scenario as he is owed $19.80 million in 2019 and $19.80 million in 2020. Even though a trade of Samardzija, Melancon, and Smith for Heyward would cause the Cubs payroll to increase by an additional $17.90 million in 2019 and an additional $12.80 million in 2020, it would considerably decrease their commitments from 2021-23.
As luxury tax penalties reset each time an organization is able to remain under the threshold for one season, this type of trade would likely cause the Cubs to go above the threshold in 2019-20 while providing financial flexibility to go beneath the threshold in 2021. The Cubs are currently estimated to have a commitment of roughly $150.00 million for the 2021 season, so removing the $21.00 million owed to Heyward would create a large amount of room to add Harper (and other players) into the mix without exceeding the luxury tax threshold for a third straight season.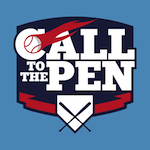 Want your voice heard? Join the Call To The Pen team!
Write for us!
If the Cubs are able to move the necessary amount of salary before Harper makes a decision on a new team for next season, it could very well verify their confidence in being able to sign Harper to play in the north side of Chicago for many years to come. Even though there are a lot of moving parts in this trade scenario, it would be worth the effort to be able to regularly deploy a lineup featuring Bryce Harper, Kris Bryant, Anthony Rizzo, Javier Baez, and Kyle Schwarber.