Baltimore Orioles: Why Chris Davis Is the Team's Best Hitter
To start the season, Baltimore Orioles veteran Chris Davis was stealing headlines for all the wrong reasons. Now, he might actually be the team's best hitter.
When Baltimore Orioles veteran Chris Davis snuck a base hit through the shift in Fenway Park on April 13, 2019, he snapped a record-breaking 0-54 hitless streak. A streak that dated back to September 14, 2018, and spanned 17 games and 62 PA.
Since then, Davis has managed to turn himself into quite a respectable hitter. In fact, in 24 games since setting the hitless streak record, among hitters with at least 80 PA, Davis has 20 H while also batting .274 with a .346 OBP and .521 SLG.
In that time span, Davis ranks in the top 25% of MLB hitters in terms of SLG. He also ranks above all of his teammates in OPS (.866) and wOBA (.367)
When looking at Davis' batter profile, the one thing that stands out is his strikeout rate. While Davis continues to strike out at a high percentage, compared to his first 12 games in 2019 the number has come down by more than 10%, from 42% of PA to 31%.
On the other hand, his walk rate has gotten worse. In his first 12 games of 2019, Davis walked in 13% of his PA, since getting his first hit of the season that number has dropped to 7%.
Now, there is a reason for that, and the reason is that he's smacking the living daylights out of the ball. While that's been true of all of 2019, Davis has now learned to drop hits in all sides of the field, not just his pull side.
In the first 12 games of the season, Davis pulled 45.5% of balls, hitting 40.9% up the middle, and 13.6% oppo. Since then his oppo number has increased by more than 7%, to 20.8% of balls hit.
This all leaves us with a lingering question that we never thought we'd ask this season. With the All-Star voting set to open up in a couple of weeks, is it feasible that the Baltimore Orioles send Chris Davis to represent the team?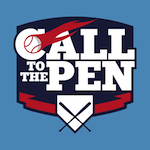 Want your voice heard? Join the Call To The Pen team!
Write for us!
At this point, it is not out of the realm of possibility.