Negro League pitcher and country singer Charley Pride turns 80
Former Negro League pitcher and country singer Charley Pride celebrates his 80th birthday today. What kind of ballplayer was he?
Today is the 80th birthday of former Negro Leagues pitcher, country singer, and part-owner of the Texas Rangers Charley Pride. Charley has lived a pretty amazing life!
Negro League career
Pride was discovered on a sandlot team at 15 years old in Memphis pitching against the Memphis Red Sox team in a local scrimmage. He tried out for the Red Sox twice before making the team on his second try.
Known for a very good curveball, Pride entered the Negro Leagues when the league was struggling after losing a significant amount of players to Major League Baseball. One story relayed on his profile on the Negro League Museum page is that Pride and a teammate were once traded for a team bus.
Though he had a reputable curve, Pride spent 1953 with Memphis before spending 1954 with the Birmingham Black Barons. He then served in the military until returning in 1958.
Pride returned to pitch one more season with the Memphis Red Sox and then played in a few amateur leagues before the Reds offered him the chance to play at the advanced rookie level, where he pitched just 7 innings in 1960 before he auditioned for both the Mets and Angels, the last gasp of his professional baseball career before he left the game to pursue music full-time.
Singing career
Pride started getting noticed for his singing ability while playing, getting paid to sing for 15 minutes before the game. He was encouraged into the music industry and recorded his first studio session in 1958 while playing in Memphis.
Pride played music while in Montana working with the railroad after his baseball career until he got his first break, releasing his first single with RCA Victor in 1966. Early on, no pictures were included with his records in distribution due to country music being a heavily white medium at that time.
Pride's third single became his first one to chart, reaching #9. Over his career, he sold over 25 million albums, 31 Gold albums, and 4 Platinum Albums. He had 36 #1 hit singles. His most successful single was "Kiss An Angel Good Morning"
In 2017, Pride released his first album in six years, titled Music In My Heart.
Texas Rangers ownership
In 2010, the Texas Rangers were sold. As the papers began to explore the details of the transaction, many fans were excited to find out that in Nolan Ryan's investment group that purchased the team included Pride.
Pride had been an avid Texas Rangers fan for many years, hanging out at spring training many years before becoming owner. When Major League Baseball had a "draft" of all the Negro League players who were never able to play in the majors, the Rangers were the team that chose Charley.
In fact, today marks an anniversary of sorts of Pride's spring training antics with the Rangers that show just how far back his fandom goes. On this day in 1974, Pride suited up for the Rangers in a spring game against the Baltimore Orioles and future Hall of Fame starter Jim Palmer. He ground out and singled in his two at bats in the game, almost a decade and a half after his last season in organized baseball.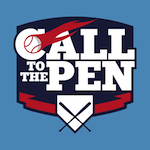 Want your voice heard? Join the Call To The Pen team!
Write for us!
So today on the day he turns 80 years old, we look at the life of former Negro League pitcher and current Texas Rangers owner Charley Pride! Happy birthday, Charley!!