Welcome to Call to the Pen, the MLB news and opinions site brought to you by the FanSided Network. Call to the Pen is dedicated to providing top-notch MLB news, views, and original content. This site also serves as a community for like-minded fans to come together to catch up on the latest news and to discuss their passion.
Meet the Team
Obsessed with 1880's base ball, peculiar moustaches, and craft beer. Somehow, I am allowed to make my thoughts public.
Kevin Henry is the co-expert of Rox Pile and lives north of Denver. He has covered the Colorado Rockies for six seasons for various media outlets. In the past, he has covered NBA and WNBA games for Associated Press. A native of Tulsa, Okla., Kevin covered the Tulsa Drillers for the Tulsa World when they were the Double-A affiliate of the Colorado Rockies and has first-hand witnessed the progression of Nolan Arenado from a minor leaguer with great potential to an All-Star third baseman.
Bill Felber is a retired newspaper editor and author of seven books including The Book On The Book, A Game of Brawl, and Under Pallor, Under Shadow. His latest book, The Hole Truth, is a cross-era and cross-gender examination of the best players in professional golf history from Old Tom Morris to the present. With respect to both baseball and golf, his area of expertise is in cross-era performance comparisons.
Rick is a writer who lives in Philadelphia, PA. He has published essays and short stories on a number of electronic platforms, including Broad Street Review, Yahoo News, and Yahoo Sports, as well as in print publications, including Studies in Contemporary Satire, The Other Side, and The Elixir.
B.S Virginia Commonwealth University in Mass Communications. Contributor to NFL Spin Zone, FanSided, Call to the Pen, and Hoops Habit. Pursuing M.S. in Journalism from Boston University.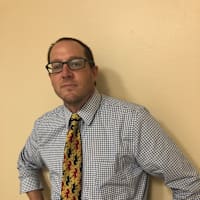 Born and raised in the sticks of rural Nebraska, now high stepping through the city streets of Houston, Texas.
Fan of all things baseball, but most of all the Phillies. Willing to trade for Mickey Morandini cards.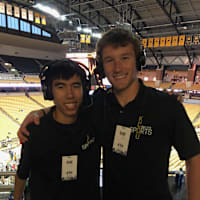 Just another guy who like baseball. Also watches hockey, soccer and formula 1 on the side.
Student at Muhlenberg College, lifelong Red Sox fan.
DC Hendrix is a huge sports fan. Baseball and basketball are his favorite sports. He also enjoys binge-watching television shows. Typically, he loves comedies, but is a sucker for a good thriller every once in a while.
Proud contributor to Saturday Blitz and Slap The Sign. Never waste a failure.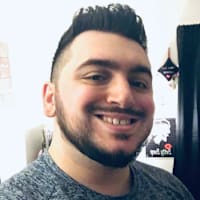 What's going one everybody! I'm Sean and I'm a recent Rutgers graduate now going for my Masters in Legal Studies at Arizona State. I've played baseball my entire life and still do to this day. I love talking sports and predicting games, so hopefully I can offer some helpful insight into a field I believe I know a little something about. Personal site is "Sean The Bazz" on Patreon. Make sure you check that out as well for my sports betting picks as well as some of my other sports takes. Thank you!
Write for Us
We aren't called FanSided for nothing. Our network of sports, entertainment and lifestyle sites are powered by fans that want to cover their passions! Whether you are just looking to get your start in online media or you want to contribute to your favorite site as a hobby, FanSided wants to hear from you.
Whatever your goal, FanSided can help your voice be heard. If you are interested in writing for any of our sites, please be sure to check out our openings page and submit a proposal.
About FanSided
The idea of FanSided was born in 2007, when two brothers felt that their favorite team, the Kansas City Chiefs, was being under-covered by the mainstream media. Taking matters into their own hands, they launched Arrowhead Addict, a move that would spawn the creation of FanSided in 2009, a network of over 300+ fan-powered unique sports, entertainment and lifestyle sites dedicated to team-specific, sport-specific, genre-specific, and fanbase-specific coverage.
From sports, movies and TV to lifestyle and tech, FanSided has you covered.
Advertise/Contact Us
Let's stay in touch. If you'd like to advertise with us, partner with us or have feedback, please fill out our contact form.
Email us: calltothepen@fansided.com
Write us: Pro Sportority (Israel) Ltd. d/b/a Minute Media, 22 Ahad Ha'am St., Tel Aviv, 6514104, Israel
Legal Disclaimer