Kansas City Royals Billy Butler dominating in softball
If there was ever a player on the Kansas City Royals that looked like he would be part of a beer league softball league, it would be Billy Butler. Naturally, he is dominating in such a league.
Billy Butler had a sudden fall from grace. After years of being a solid hitter for the Kansas City Royals, he suddenly lost his ability to hit as the team got back to the postseason. Butler then departed to Oakland the following year, signing a three year contract worth $30 million. That contract turned out to be a mistake for the Athletics, as Butler was a bust.
He was released with another year left on his deal, signing with the Yankees for the remainder of the season, and went back into free agency. However, no one came calling for Butler, leaving him out of baseball at just 30 years old. He was still collecting money from the A's, but the game had left him behind.
Instead of complaining, this has allowed Butler to become the player that everyone could see him turning into. He went back home to Idaho, and joined a local softball league. There, he has become a force, helping carry his team to the 2017 championship as he just outslugged everyone.
Obviously, that should be expected whenever a former major leaguer joins a bunch of weekend warriors to play softball on Sundays. Even though he was never the power hitter the Royals hoped for, he was still a solid hitter during his playing days. Overall, in his ten year career, Butler posted a lifetime .290/.354/.441 batting line, hitting 147 homers and 322 doubles. Butler was an All Star in 2012, and won the Silver Slugger at designated hitter that season.
Putting Butler in a slow pitch softball league would have its obvious advantages. He can just power the ball over the fence whenever he wants. Of course, given the rules against just hitting home runs every time up, Butler has had to work on hitting the ball the opposite way. Or just hitting line drives around the ballfield, possibly putting any infielder's life in jeopardy.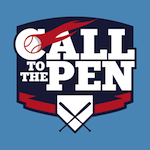 Apply to Call to the Pen.
Start your application process by filling out the fields below
Former Kansas City Royals designated hitter Billy Butler is enjoying life away from baseball. After all, he has a softball league to dominate.