National League MVP: Sizing up the MVP race
Matt Kemp-OF (Los Angeles Dodgers)
The resurgence of Matt Kemp in Los Angeles sure has been fun to watch. The Dodgers traded for Kemp, with the intention of the deal being a salary dump. It seems we all forgot how much Kemp loved being in LA, because he showed up to spring training having lost 40 pounds and happy to don the blue and white again. Since the Spring, Kemp earned himself a spot on the NL All-Star team, as well as being a reliable defender for the Dodgers in the outfield, wherever they may need him.
For the past few years, Goldschmidt has been a clear contender to at least be in the National League MVP conversation. He has been an elite defender for Arizona and has been fairly consistent at the plate. Goldschmidt leads Arizona position players in WAR (at 3.5). The only downside to Goldy the moment is that he's on pace to have the most strikeouts of his career, but that is something that he can turn around in August.
Nolan Arenado-3B (Colorado Rockies)
Can you even talk about the NL MVP without talking about Nolan Arenado? Spoiler alert, probably not. The NL West is full to the brim with talent (something this Dodger fan has witnessed on multiple occasions) but the game is better for it. Nolan Arenado is just one of those players that are so fun to watch. His team may have gotten out-hit by the D-Backs in the Wild Card game last October, the Rockies are still in contention, and Nolan Arenado is leading the charge.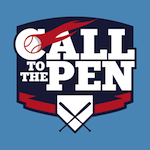 Apply to Call to the Pen.
Start your application process by filling out the fields below
That's our look at the National League MVP award. Who's your favorite? Anyone missing? Comment below!
<!—pageview_candidate—>