Best All-Time General Managers: #20 John Mozeliak
While not your typical look for a baseball guy, our #20 in our best all-time general managers series put together a tremendous decade-long run for a storied franchise
St. Louis Cardinals, 2008-2017
With his dark-rimmed glasses and narrow face, John Mozeliak looks too bookish to be a successful baseball executive. Despite those looks, Mozeliak deserves to be ranked among the best all-time general managers.
Mozeliak came to baseball following graduation from the University of Colorado, a school so poor in baseball tradition that it doesn't even field a team. His degree, his brief experience as a high school coach and his willingness to pitch batting practice proved to be enough of a resume to land him a job in the front office of the newly born Colorado Rockies in 1993. Two years later he followed Rockies assistant GM Walt Jocketty to St. Louis as an assistant in the scouting department.
Mozeliak must have made an impression because within two years he was Jocketty's chief aide. A stint heading the scouting bureau followed, and when Jocketty left St. Louis for Cincinnati following the 2007 season Mozeliak was the handy candidate to move in.
Mozeliak's profile shows no weakness. A cautious but effective trader, his deals have involved just 84 big league level comings and goings, but the net short-term impact is nearly 18 games in St. Louis' favor.
His average short-term impact of 3.97 games per season is fifth best all-time. His average long-term impact, 10.62 games, is ninth best in history. His only weakness is tenure. Mozeliak recently was promoted to be the team's president of baseball operations. That means his total production is based on just 10 seasons; only three men who rank ahead of him on the all-time list accumulated their achievements during shorter tenures.
He also may be penalized by the enduring nature of his success. During Mozeliak's tenure as GM, his short-term contribution was unfailingly positive, and the Cardinals reached post-season play six times. Yet Mozeliak's moves never provided the margin by which they made the playoffs because his Cardinals were until 2016 comfortable qualifiers.
John Mozeliak
In the first six categories, values reflect the standard deviation of the GM's performance above or below the historical mean for that category. Category 7 awards or deducts points for seasons in which the GM's short-term impact exceeded the margin by which his team either reached post-season or failed to do so. Category 8 represents post-season appearances; in categories 7 and 8 indicated points are based on numbers of teams and post-season berths.
Short-term average: +1.88
Short-term total: +1.37
Long-term average: +1.66
Long-term total: +0.76
Residual average: None
Residual total: None
GM's post-season shares: +00
Credit for post-season appearances (2009, +0.50; 2011, +0.50; 2012, +0.38; 2013, +0.38; 2014, +0.38; 2015, +0.38): +2.52
Grand total: +8.19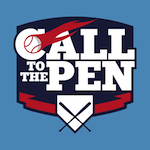 Want your voice heard? Join the Call To The Pen team!
Write for us!
That's our look at #20 on our best all-time general managers. Is "Moz" too high? Too low? Comment below!