Chicago Cubs: Are we not worried enough about Yu Darvish?
Yu Darvish failed to make it through more than one inning in his latest effort to prove his health in Class A South Bend. Many are speculating about whether he'll pitch another good game in 2018, but should we be worrying beyond that?
The Yu Darvish signing was the biggest move the Chicago Cubs made this past offseason. They apparently chose him over their own guy, Jake Arrieta. And from the moment Darivsh signed, many believed the Cubs would have the best rotation in all of baseball in 2018. We, of course, know that's been far from the truth. A serious argument could be made that they've had the worst rotation of any contender in baseball. That's in large part because of Darvish's arm health, and after his most recent setback, should there be long-term worry?.
The short-term
After another failed start, don't be shocked if the Cubs shut Darvish down for the season. Setback after setback is enough and it might be time for the Cubs to admit to themselves that it's not going to happen this year.
In fact, that concession could be much better than what might come to fruition.
The long-term
The Cubs have been surviving okay without Darvish. They're still atop their division with the best record in the National League. The rotation is doing well enough to be bailed out by the lineup and bullpen when it fails. With or without Darvish, the Cubs have as good of a shot at the NL Pennant as anyone.
But Darvish isn't just on a one-year deal. He'll be paid next year and the year after that until 2024. And the certainty of the long-term health of his right arm is flailing. Darvish has really only had one really good season since he had to undergo Tommy John Surgery. The unfortunate truth is that the Cubs just might have paid for a player that no longer exists.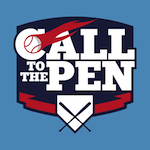 Want your voice heard? Join the Call To The Pen team!
Write for us!
What do you think? Is Darvish already a busted contract, or will he bounce back? Comment below!