Chicago White Sox: Michael Kopech to Make MLB Debut
The Chicago White Sox will send their star prospect, Michael Kopech, to the mound on Tuesday against the Minnesota Twins. What should we expect from the hard-throwing righty?
Early Sunday the Chicago White Sox announced that their star pitching prospect, Michael Kopech, will join the big league club to make his pitching debut on Tuesday against the Twins. Kopech, who is 22-years-old, is the second-ranked prospect in the White Sox loaded farm system (via MLB.com).
Chicago acquired the hard-throwing righty as a part of the blockbuster trade that sent Chris Sale to the Boston Red Sox. Drafted 33rd overall in 2014, Kopech quickly made a name for himself with his blazing fastball. Kopech lit up the radar gun at every level of his development, throwing a fastball as hard as 105 mph in a game and 110 mph with a throw (seen here) in a workout video.
In 2018, Kopech spent his season with Triple-A Charlotte. In 24 starts, the righty is 7-7 with a 3.70 ERA in 126.1 innings pitched. Kopech flashed his dominant potential by striking out 170 batters, averaging 12.1 strikeouts per nine innings.
The only knock on Kopech is his tendency to be wild. Throughout his minor league career, Kopech has averaged 4.4 walks per nine innings. These problems continue to persist as he still averages 4.3 walks per nine innings in his starts in 2018.
These numbers have MLB.com grading Kopech's control at a dismal 45, while his fastball receives the top grade of 80.
White Sox Manager, Rick Renteria, discussed his excitement about Kopech's promotion with the Chicago Tribune.
"It's an exciting time for all of us. He's someone that the fans and (media) have been hoping he'd be getting here. He's been throwing very, very well and doing a nice job of putting himself on track. We hope he comes in comfortable, relaxed, focused and just goes out there as himself."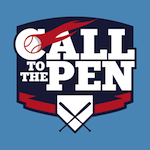 Apply to Call to the Pen.
Start your application process by filling out the fields below
Michael Kopech's promotion is the next step for the Chicago White Sox as they are nearing the end of their rebuild. The White Sox have a loaded farm system and we should begin to see their young talents start to turn the page into a new era for the South Side Soxs. After Tuesday, White Sox fans will turn their attention to the possible promotion of their biggest gem, Eloy Jimenez.