Arizona Diamondbacks sign Japanese amateur Shumpei Yoshikawa
The Arizona Diamondbacks have officially signed Japanese amateur pitcher Shumpei Yoshikawa, who has bypassed Nippon Professional Baseball to sign.
Typically, Japanese pitchers, regardless of whether or not they intend on jumping to the majors, begin their careers in Nippon Professional Baseball. There have been rare exceptions, such as Junichi Tazawa, but even those players like Yusei Kikuchi and Shohei Ohtani, who had their express desire to play stateside, remained in Japan.
That thought process may be changing. The Kansas City Royals had signed 16 year old righty Kaito Yuki to a $322,500 signing bonus earlier during the international signing period. On Sunday, the Arizona Diamondbacks announced a signing of their own, officially stating that they have signed 23 year old amateur Shumpei Yoshikawa to a $650,000 bonus.
Unlike Tazawa or Yuki, Japanese teams had a chance to sign Yoshikawa. However, he went undrafted in the NBP out of high school, leading to his playing in the industrial leagues. There, he performed well enough for his stock to soar, making it probable that he would have been drafted had he not come stateside.
In Yoshikawa, the Diamondbacks are thought to have a decent future back of the rotation arm. He is said to have a fastball in the low 90s, along with a slider and a splitter. Chances are, he will be a project as well, having not exactly faced the highest level of competition. However, the Diamondbacks are planning on starting him off in the Arizona Fall League, giving Yoshikawa a chance against some of the better prospects in the game as he acclimates himself to professional baseball.
Long term, there may well be questions about how this signing impacts the Diamondbacks in their pursuit of Japanese players. Typically, teams do not target those players in the NPB draft, as Yoshikawa had been. For his part, the righty failed to formally withdraw from the NPB draft, something that is done before signing with a foreign team.
Chances are, it will be some time before the Diamondbacks know if they managed to find a diamond in the rough. Yoshikawa will need to work his way through the minors, refining his game and learning to get hitters out at a higher level. However, if he does progress, Arizona may have gotten quite the steal.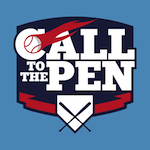 Want your voice heard? Join the Call To The Pen team!
Write for us!
The Arizona Diamondbacks have officially signed 23 year old Japanese amateur Shumpei Yoshikawa. This could prove to be a very interesting move over the next few years.