Philadelphia Phillies: The intriguing Josh Tols
Most 29 year old pitchers that have not advanced beyond AA would not be viewed as a prospect. Philadelphia Phillies intriguing minor league pitcher Josh Tols is not like most 29 year old minor leaguers.
Chances are, even the most ardent of Philadelphia Phillies fans are not aware of minor league pitcher Josh Tols. That is certainly understandable – he was a 28 year old pitcher who toiled in his native Australia and in the independent leagues before signing a minor league contract prior to the 2018 campaign. Even after he delivered strong results, it was easy to overlook Tols as he was then 28 years old, and pitching in AA.
However, there is one thing in particular that makes Tols an extremely intriguing pitcher. Just take a look at these curveballs:
Let's face it – those gifs need to come with a Not Safe For Work label. Even though his fastball is only in the upper 80s, the curve led to incredible results. During his time in Australia and in the independent leagues, Tols posted a 34-12 record, working mostly as a reliever, with an approximate 3.35 ERA and a 1.308 WHiP, striking out 387 batters in his 352.1 innings. Those numbers eventually led to Tols being noticed.
He continued his strong showing for the Phillies. In his first season in affiliated ball, he performed well, posting a 2.74 ERA and a 0.867 WHiP, striking out 55 batters with 22 walks in his 42.2 innings of work. He may not be a star in the making, but Tols could have a place in the Phillies future bullpen.
That combination alone would be enough to make him a weapon against left handed hitters. It is certainly possible that Tols ends up in AAA to start the 2019 campaign, and with a strong showing, could get a look in Philadelphia. The Phillies are looking for bullpen pieces, and they may have found one in an unexpected place.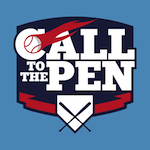 Want your voice heard? Join the Call To The Pen team!
Write for us!
Josh Tols' incredible curveball is enough to grab attention, as it did with the Philadelphia Phillies. That curve could end up as his ticket to the majors someday.