New York Mets: Should Noah Syndergaard be on the trade block?
The San Diego Padres are reportedly interested in acquiring a starting pitcher from the New York Mets. Could Noah Syndergaard be on the move?
The New York Mets are expected to have a very active offseason. Mets' owner, Jeff Wilpon, echoed these sentiments at the club's annual Turkey Giveaway event on Friday.
According to Metsblog.com, Wilpon was very frank with the media.
"I mean we have to win more games," he said. "We have too good of a pitching staff. Mickey (Callaway) and Dave (Eiland) did an excellent job with what we had but have to score runs. We gotta put runs on the board and let these guys go pitch and hold the lead. How we do that and where that comes from, Brodie (Van Wagenen) has multiple different scenarios of how to get those runs and take us from what's projected right now in low 80s to 90-win team. "
Those scenarios likely put Van Wagenen over top during his recent interview process, but fans are left to wonder, could he trade Noah Syndergaard?
According to SNY's Andy Martino, there is serious interest in the Mets' hard-throwing righty.
The San Diego Padres have been interested in Syndergaard for over a year and they are expected to pursue the righty once again.
San Diego has a deep farm system, a trade would likely be built around Fransisco Mejia or Fernando Tatis Jr. Those are two big names, but the New York Mets shouldn't be tempted. Trading Noah Syndergaard would not be in the club's best interest.
The New York Mets are a team trying to compete in 2019, acquiring either one of those players would not be the right move for their current situation. The Mets have a great pitching staff, but they need to add to their lineup without taking away from their strongest asset.
Both players are extremely talented, but they still have their holes. While Mejia may tout a developed bat, there have been questions about his defense. The Mets have been tortured with too many seasons of sub-par defense from Travis d'Arnaud, it is time to pursue a Martin Maldonado type of catcher. He is good on defense and can still produce reasonably well with the bat.
Fernando Tatis Jr. has the ability to be a future superstar. It would be a treat to watch Tatis and Amed Rosario grow up together on the left side on the Citi Field infield, but this will not be the right move for a team that is looking to compete next season. Like Rosario, it is reasonable to assume that Tatis will hit road bumps in his development. If the Mets are serious about winning in 2019, they need to look elsewhere for valuable talent.
For a team looking to be aggressive, maybe Van Wagenen should look into Josh Donaldson and the aforementioned Maldanado.
Josh Donaldson could be an intriguing option as he should be willing to sign a shorter contract as he looks to show that he is healthy. The slugger started to look like his former self after being traded to the Cleveland Indians, so signing the slugger shouldn't be that big of a risk. The Mets are in need of a right-handed bat as their slugger, Yoenis Cespedes, recovers from heel surgery. A year from Donaldson could help, but the Mets will still need more in their lineup.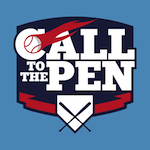 Want your voice heard? Join the Call To The Pen team!
Write for us!
More information should soon start to roll out as the market will continue to develop. Could the Amazins' see Josh Donaldson at third base in 2019? I think yes, and I believe that Brodie Van Wagenen and Co. should consider this option before thinking about trading a valuable asset like Noah Syndergaard.