Yankees: Six Years Ago, Nick Swisher Led the Yankees to Aaron Judge
On December 23, 2012, Nick Swisher agreed to sign a free agent deal with the Cleveland Indians. This triggered a domino effect which ultimately led to none other than Aaron Judge.
Before Ichiro Suzuki, Carlos Beltran, and Aaron Judge, the New York Yankees had Nick Swisher. In his four seasons with the New York Yankees, Nick Swisher (aka "Swish") established himself as a fan favorite among Yankees fans.
In a buttoned up clubhouse and organization, Swisher was most definitely an outlier.
Six years ago, Chris Smith captured the essence of Swisher in his piece, "51 Minutes With Nick Swisher" in New York Magazine. There he described Swisher's boyish exuberance and genuine. Smith also recalls Swish pumping the volume up in the clubhouse stereo as "Call Me Maybe" plays on the radio, his hair spiked straight up in the air.
This is the same Nick Swisher who put on a unique performance for the Bleacher Creatures during "roll call" every single home game. Here's an example of the famous "Swisher Salute" from a home game in 2012.
Just a few months later, on December 23rd, the Cleveland Indians swooped in and agreed to sign Nick Swisher to a four-year, $56M contract, ending "Swish's" tenure with the Yankees.
The Kid From Linden High
In 2010, while attending Linden High School California, a three-sport star named Aaron Judge "set season and career records for receiving yards and touchdowns," according to the Fresno Bee. As a result, Judge was recruited to play tight end by Notre Dame, Stanford and UCLA. To everyone's surprise, however, Judge declined to play for any of those schools.
Those prestigious institutions weren't the only ones to see something special in Judge. Mr. Moneyball, Billy Beane, saw something special in Judge too. Despite referring to Judge as a "rough diamond" in a piece by Ken Rosenthal in Fox Sports, Beane conceded that
"(Judge's) good analytics were off the charts – the things you see now, the strength. What he did was so unique. But what he didn't do (making contact) was always a red flag. It's a concern for a high school kid who is 18."
Because of this, the Oakland Athletics drafted the 6-7, 280lb Aaron Judge in the 31st round of the 2010 MLB June Amateur Draft. To their surprise, however, Judge declined. Instead, Judge decided to go to Fresno State in California, where he would play for three years.
"I fell in love with baseball at an early age," Judge told the Fresno Bee. "If I had to choose one, it was always going to be baseball."
---
With the 32nd Overall Pick, the Yankees Select…
Upon hearing the officially agreeing to sign with the Cleveland Indians on December 23, 2012, Swisher promptly thanked New York for the memories.
Just 11-days after agreeing to sign a four-year, $56M contract with the Cleveland Indians, on January 3, 2013 it became official. In turn, the move resulted in the Yankees getting an extra selection in the 2013 MLB June Amateur Draft.
Now, the Yankees are known for their extensive vetting process of prospects . In fact, according to Fox Sports,
"A high school or college player who refuses such an interview loses any chance of getting drafted by the Yankees, according to the team's amateur scouting director, Damon Oppenheimer.
Fast forward to a month before the 2013 draft. The Yankees sent mental-conditioning specialist, Chad Bohling to interview Aaron Judge in order to see if he has the "make up" that fits the New York Yankees style. According to MLB, Bohling "raved about the guy's makeup; the way he is, he's going to fit in as a teammate and be a hard-worker."
On draft day, the New York Yankees decide to use the 32nd pick, the pick they had received as compensation when the Cleveland Indians signed Nick Swisher, on none other than Aaron Judge.
The rest as we now is history.
One funny tidbit from the Fresno Bee is that when Judge arrived in New York the day before the draft, he told a Bee reporter: "It's too busy, seems hectic… I'm not sure I could ever live here."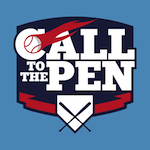 Want your voice heard? Join the Call To The Pen team!
Write for us!
Six years later, not only does Aaron Judge reside in NYC – at last he does in the regular season – he is the face of New York City sports.