Red Sox to sign Carson Smith to minor league deal
After removing him from the 40-man roster recently, the Boston Red Sox bring back a promising arm.
The Boston Red Sox are signing Carson Smith to a minor league deal, per Brandon Warne of Zone Coverage.
The Red Sox had outrighted Smith off of their 40-man roster, and the right-hander elected for free agency.
Smith has been in Boston since he was traded from Seattle as a part of a four-player deal. In 2015, Smith had looked like a future star, pitching to a 2.31 ERA and 92 strikeouts in 70 innings, along with 13 saves.
Since the trade, Smith hasn't been on the field as much as the Red Sox had hoped after his breakout season in 2015. In 2016 and 2017, Smith only pitched in 9 1/3 innings. Although he was good in limited work, nine strikeouts, and a 0.91 ERA, he wasn't what they had paid for.
Smith began the 2018 season as a part of the bullpen, and pitched in 14 1/3 innings, striking out 14 and posting a 3.77 ERA. He was beginning to work himself back, but he got hurt once again. The 29-year-old was dealing with a shoulder injury and later needed season-ending surgery.
The injury that derailed his 2018 season was caused by Smith throwing his glove in the dugout after a rough outing, and while he said that overuse contributed, Red Sox manager Alex Cora said that wasn't true.
"It caught me by surprise," Cora said, "If he felt that way, he should've told it to us or he should've mentioned it."  
With Smith having since May to rehab, he will look to become an integral part of the Red Sox pen. With Joe Kelly gone off to the Dodgers and Craig Kimbrel asking for a huge deal and possibly signing somewhere else, the defending World Series Champions will need to rebuild their bullpen.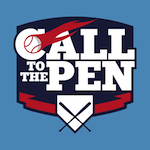 Want your voice heard? Join the Call To The Pen team!
Write for us!
If Smith can get back to his 2015 form, he could possibly even take over the Red Sox closer role, if Kimbrel doesn't return.