Cleveland Indians: Remembering Zaza Harvey
Before the days of Babe Ruth and Shohei Ohtani, the Cleveland Indians had their own two way phenom in Zaza Harvey.
It would be easy to skip past the name Zaza Harvey when looking at the list of major league players born on January 5th. The former member of the Chicago Cubs, Chicago White Sox, and Cleveland Indians played for just three seasons in the majors, with his 57 games in Cleveland his longest tenure with any team. With a career that lasted from 1900 through 1902, one might stop due to his name, but Harvey would typically be a player forgotten in the sands of time.
But then, if one takes a closer look, he becomes a bit more intriguing. Harvey had a decent amount of plate appearances, and also pitched several times. While it was not unusual for a position player to make the occasional appearance on the mound, Harvey was more of an actual two way player than most of his contemporaries. Then, with an even closer look, one notices that Harvey was born in 1879, his major league career coming to an end at 23 years old.
When Harvey made his debut with the Cubs in 1900, he was one of the youngest players in the league. The 21 year old had begun his professional career three years prior, pitching for Minneapolis Millers and the Peoria Blackbirds before moving on to the Sacramento Gilt Edges (got to love some of those old time minor league team names) for the next two seasons. 1900 found Harvey back with the Millers, who were a part of the American League, a minor league at that time. Harvey had established himself as not only an excellent pitcher, but also a strong hitter, a player who appeared to have a bright future in the game.
His performance had already caught the attention of the Cubs, who had drafted him in the Rule V Draft prior to the 1900 campaign. He was brought to Chicago, given a chance to stake a claim on the roster. However, his initial trial in the majors did not quite live up to expectations. He pitched well in his one appearance, allowing only three hits and a walk in four scoreless innings, but was 0-3 with two strikeouts over two games. After that showing, he was sent out to the Millers, where he spent the rest of 1900.
With the American League looking to establish themselves as a major league in 1901, numerous players jumped from the National League in search of a better payday. Harvey was not an exception, leaving the Cubs to join the crosstown White Sox. There, he had a place in the rotation, where the White Sox had hoped they had a new young star on the mound.
Harvey pitched reasonably well, although his record did not indicate as such. He was 3-7 for the White Sox, although his 3.62 ERA was just about league average, worth an ERA+ of 97. Harvey had a 1.359 WHiP, issuing 34 walks while striking out 27 batters in his 92 innings. His record certainly makes sense in the context of bad luck, as Harvey allowed 22 unearned runs in his time on the mound.
While he may have been performing relatively well on the mound, he was also showing his ability with the bat. In 45 plate appearances, Harvey posted a .250/.305/.375 batting line, hitting three doubles and a triple. He drew two walks, and had struck out only once. Given time, Harvey appeared destined to make a solid impact upon the game, with both his arm and bat.
As it turned out, the Indians were intrigued by his ability to hit as well. They purchased Harvey from the White Sox on August 14, and converted him to the outfield. Harvey flourished in his new position, putting together an excellent .353/.392/.459 batting line with five doubles, five triples, and 15 steals in his 182 plate appearances. Had Harvey received enough plate appearances that year, he would have placed fourth in the batting race.
That move to the outfield agreed with Harvey to the point that his contract for 1902 contained an interesting stipulation. He signed upon the condition that he no longer pitched – he was an outfielder now. That decision appeared as though it would pay off, as Harvey got out to a hot start that year. Though his first 12 games, he had put together a .348/.388/.391 batting line, hitting two doubles. Harvey also had six hits in a game that year, with all six hits being singles. A star appeared to be in the making in Cleveland.
Instead, disaster struck. Harvey requested time off for a stomach illness, the effects of which he had been feeling since two years prior. He went to the hot springs of West Baden Illinois, a popular destination for those who sought refuge from various ailments. However, after three weeks, he left for his home in California, his stomach issues continuing.
That illness sidelined Harvey not only for the rest of the year, but through 1903 as well. He had recovered enough to consider a comeback in 1904, but decided against it, never returning to the diamond. His career, which had so much promise, had come to an end at just 23 years of age two years prior.
Harvey disappeared from the game, and the spotlight, at that point. He passed away on June 3, 1954 in Santa Monica, California, a player whose flashes of greatness had long since been forgotten.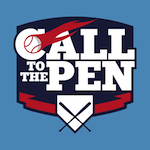 Want your voice heard? Join the Call To The Pen team!
Write for us!
Zaza Harvey appeared as though he would be a star in Cleveland once he had focused on the outfield. Instead, illness ended his baseball career, leaving Cleveland Indians fans to wonder what if.