Kansas City Royals hoping to revive Ian Kennedy's career
The Kansas City Royals are still looking for a way to revive Ian Kennedy's sputtering career.
Ian Kennedy was supposed to be one of the pieces that would keep the Kansas City Royals window of contention open. Fresh off their second consecutive trip to the World Series, and their first championship since 1985, the Royals inked Kennedy to a five year contract worth $70 million, which included an opt out after two seasons. He was expected to slot behind upcoming youngsters Danny Duffy and the late Yordano Ventura, a veteran middle of the rotation arm that could keep the Royals in the playoff picture.
Kennedy certainly did his part in 2016. In his first season in a Royals uniform, he posted a respectable 11-11 record, with a 3.68 ERA and a 1.221 WHiP over his 195.2 innings, proving to be exactly what Kansas City hoped for. However, the last two seasons have been a disaster, as Kennedy has posted an 8-22 record, along with a 5.06 ERA and a 1.348 WHiP over 273.2 innings.
As Kennedy has two more years remaining on his contract, the Royals need to find some way to recoup their investment. His remaining $33 million has made him virtually impossible to trade, so the Royals will be stuck with him through 2020. With that being the case, the Royals are considering moving Kennedy into the bullpen.
Such a move would certainly not be unprecedented. Often times, a failed starter is sent to the bullpen in a quest to resurrect their career, with varying degrees of success. Over the years, pitchers like Dennis Eckersley, Mariano Rivera, and Eric Gagne have gone from the rotation to the back of the bullpen. John Smoltz was one of the few to be a front line starter, turn into a closer, and then head back to the rotation, although his stint in relief was primarily due to injury.
While it is unreasonable to expect that Kennedy will turn into another All Star reliever, Eckersley is actually an interesting parallel to his situation. While he was more accomplished as a starter, Eckersley had begun to struggle in the rotation.
Traded to the Athletics for a trio of minor leaguers that would never reach the majors, Eckersley was put into the bullpen. At 32 years of age, he experienced a renaissance, becoming one of the best closers in major league history. In the ensuing decade, Eckersley made four All Star Games, led the league in saves twice, and was named the 1992 AL Cy Young and MVP.
Kennedy finds himself in a similar situation. He is a year older than Eckersley when he transitioned to the bullpen, but also sees his future in doubt. The Royals do have an opening at closer, although former closer Brad Boxberger and incumbent Wily Peralta are on the roster. However, with a strong enough showing in Spring Training, Kennedy could end up as a possible option in the seventh or eighth inning. In time, he could even end up closing, depending on how the Royals bullpen performs.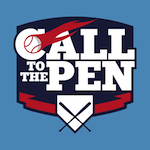 Want your voice heard? Join the Call To The Pen team!
Write for us!
The Kansas City Royals are considering a possible move to the bullpen for Ian Kennedy. As odd as it may sound, this could be exactly what he needs to revitalize his career.