Milwaukee Brewers extension candidate – Travis Shaw
Travis Shaw has been a quietly steady asset for the Milwaukee Brewers. It is time to consider an extension for the infielder.
After being traded for Tyler Thornburg and Carson Smith, Travis Shaw broke out for the Milwaukee Brewers in 2017, clubbing 31 home runs and providing solid defense on his way to a 3.5 WAR season. In 2018, he produced a similar season but moved up the defensive spectrum to contribute at 2B when the Brewers acquired Mike Moustakas.
While he operated in the shadow of Christian Yelich and Lorenzo Cain, his impact to the Brewers cannot be overstated. With the previous two stars already locked into favorable deals, the Brewers should look to extend Shaw, who likewise could and maybe should be motivated to make a deal.
Shaw is in his first year of arbitration, agreeing to a $4.6M contract for the upcoming season. If he produces at a similar clip, he will be in line for significant raise next offseason. One thing Shaw has working in his favor are big traditional power numbers which historically pays better in arbitration. The detractor for Shaw is that he is already 28 and withholding this year's salary has only banked around $2M, via Spotrac.
That said there should be mutual interest for the Brewers to lock-in Shaw's salaries, while Shaw gets to be set for life. Shaw would be 31 entering free agency which as we have seen the past few offseasons, hasn't been particularly kind to anyone, let alone the post 30 crowd.
The next question is what would an extension look like for Shaw? We would be looking at the Brewers buying out his next two arbitration years and likely two free agent seasons, so a three-year guaranteed deal with a team friendly option at the end. If Shaw is good enough for the team to exercise the option, then the Brewers are reaping the benefits of retaining a solid contributor into his 30s. If not, Shaw has likely declined production wise and will struggle to find a major deal.
So, what would be the financial terms of the deal? As mentioned, Shaw is locked in at $4.6M for the upcoming year so we would expect him to make another $14M to $18M over his years of guaranteed team control. By 32, Shaw will likely not be the 3.5 WAR player that he's been and more likely in the 2 to 2.5 range.
Shaw has shown he is a better athlete than typical big body 3B (by literally playing 2B) who relies on pull power so projecting him around that value feels fair. Both the fourth year and option year could be valued at $16M with a buyout to push up the floor of the deal for Shaw in the event the option isn't exercised. This would push the deal value to $33M guaranteed with the possibility of it escalating to $47M. The final contract structure could look something like this.
2020 – Arb Year 2 – $6.5
2021 – Arb Year 3 – $8.5
2022 – Free Agent Year 1 – $16.0
2023 – Free Agent Year 2 – Team Option – $16.0 ($2M Buyout)
Total Guarantee – $33.0
Total Guarantee with Option Exercise – $47.0
While he isn't a superstar, Travis Shaw has been a key contributor to a team that was one game from the World Series. Guaranteeing $33M to one of your best players through his prime seems fair to both sides.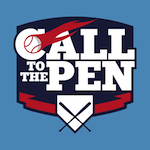 Want your voice heard? Join the Call To The Pen team!
Write for us!
With the arbitration cost savings, the Milwaukee Brewers could feel more comfortable giving guaranteed money to Dallas Keuchel, Marwin Gonzalez, or maybe even Craig Kimbrel. Shaw, of course, would get security for himself. This seems like an easy deal for both sides; let's see if it can come together in spring training.