Los Angeles Dodgers: Clayton Kershaw's Opening Day Start Now in Doubt
After being announced as the team's Opening Day starter, Los Angeles Dodgers ace Clayton Kershaw's status is now in doubt.
There is no question that Los Angeles Dodgers ace Clayton Kershaw is already one of the greatest SP of all time. In fact, in the modern era (post-1920), among ALL pitchers with a minimum 2000 IP, Kershaw ranks first in ERA (2.39), FIP (2.64), and WHIP (1.005).
Unfortunately for Kershaw, however, the last three seasons haven't been too kind to the Dodgers ace.
After herniating his disc back in 2016, the 3x Cy Young Award winner has been battling back issues, spending time on and off the DL quite regularly with back discomfort. Since that injury, Kershaw is averaging 25 GS and 162 IP per season. His fastball velocity in 2018 was down approx. 2 MPH from 2017, and close to 3 MPH from 2015. What's worse is that his K/9 dipped drastically in 2018, going from 10.4 in 2017 to 8.4 in 2018.
Now, this Spring Training, after feeling shoulder discomfort during a throwing session late last month, Kershaw was shut down.
The good news is that he has resumed throwing. Also, he hasn't been diagnosed with any significant injury and hasn't had his arm looked at by a physician. In fact, when asked about Kershaw's apparent injury, Dodgers manager Dave Roberts told the New York Times in late February that Kershaw could be going through a "dead-arm stage."
The bad news is that Kershaw is behind schedule, and, given his history, a trip to the injured list to start the season, as stated on CBS Sports, isn't out of the question.
At this point in his career, it's probably best for the Dodgers to err on the side of caution when handling Clayton Kershaw.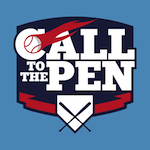 Want your voice heard? Join the Call To The Pen team!
Write for us!
Despite the fact that he is only 30-years-old, as detailed in this piece, Kershaw isn't quite the definition of durability. The Los Angeles Dodgers better hope that he can find his arm soon, because, without Kershaw, this team is significantly diminished, and so are the chances of a World Series.