Yankees: Miguel Andújar Working to Defend Like Hero, Adrián Beltré
After struggling defensively last season, New York Yankees third baseman Miguel Andújar is working hard this offseason to defend like his hero, Adrián Beltré.
Yankees 3B Miguel Andujar arrived a year early in 2018. After the expected starting 3B, Brandon Drury, couldn't take the field due to severe migraines, Andújar got his shot, and his bat did all the talking.
Finishing the season as the runner-up Rookie of the Year candidate, Andújar drew comparisons to Dominican baseball legend and Hall of Famer Vladimir Guerrero. With a .297 BA and a .527 SLG, Andújar proved to be one of the most dangerous Yankee bats in the lineup. He even made his way into the record books by breaking the record for most 2B by a rookie, surpassing Yankees legend Joe DiMaggio's 44 2B.
It wasn't all butterflies and rainbows for the rookie sensation, however. Despite being one of the more consistent Yankee bats, Aaron Boone decided to bench Andújar in an important elimination playoff game against the Red Sox in the ALDS last season because of his defensive play.
Among ALL 3B, defensively, Miguel Andújar ranked dead last in DRS with a staggering -25. That's 12 fewer runs saved than the 2nd worst defensive 3B in the league, Rafael Devers, who finished the season with a -13 DRS.
Now, it wasn't so much that Andújar lacked the skill to field a ball at 3B. In fact, three players had more errors than he did at third (15) – Rafael Devers (24), Matt Chapman (20) and Eugenio Suarez (19) – it was his footwork and throwing abilities that were lacking.
So, this offseason, the Yankees zeroed in on his two areas of weakness and enlisted the services of Carlos Mendoza, an infield instructor, per James Wagner of the New York Times, to work on "how he throws the ball and how he uses his feet."
One month after being eliminated by the Boston Red Sox in the ALDS, Miguel Andújar arrived in Yankees camp to work with Mendoza.
The results? Well, take it from Willie Randolph, who in the same New York Times report stated:
"The difference I see from this year to last year: He's starting to dance now," he said. "He's starting to feel the rhythm of the position."
As for Andújar, he remains just as humble as ever, thankful for the opportunity the New York Yankees have given him.
In return, he works hard to continue to improve with the hopes to one day be like his hero, Adrian Beltre, a future first-ballot Hall of Famer who was lauded for his performance on both sides of the ball.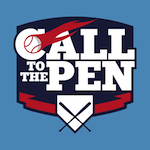 Want your voice heard? Join the Call To The Pen team!
Write for us!
One thing's for sure, Andújar has a long way to go, but if his work ethic is any indication of what his on-field performance, then the Yankees and their fans are in for a big surprise this season.