New York Mets add Jessica Mendoza to baseball ops
The New York Mets have made another outside the box hire, adding ESPN analyst Jessica Mendoza to their baseball ops section as an advisor.
The New York Mets started their offseason with a move out of left field, adding former agent Brodie Van Wagenen as their general manager. He embraced the job with a great deal of fervor, making bold moves to improve the roster and attempt to make the Mets contenders once again.
Given the success, at least on paper, of that move, it would make sense that the Mets would go outside the norm for their next front office move. This time, they added ESPN Sunday Night Baseball analyst Jessica Mendoza to their front office, where she will join the baseball operations department as an advisor.
Her role with the Mets will not keep her from television. She will still be a part of those Sunday Night Baseball broadcasts, where she will be entering her fourth season in the booth, providing her insight for the audience.
Mendoza will have specific topics in her role with the Mets. She will be focusing on player evaluation, roster construction, technological advancement, and health and performance. Her role with ESPN, where she is traveling around and seeing those different players and teams every weekend, can only be a help in her job with the Mets.
For the Mets, her experience in the game, from the broadcast booth to the diamond, was a major draw. She has been a two time Olympian, and spent a decade on the US Women's National Team. Back in 2006, she was named the Athlete of the Year for USA Softball. Two years later, she was named the Women's Sports Foundation Sportswoman of the Year.
That success on the diamond, as well as her 12 years with ESPN, does not guarantee her success in this new role. It does, however, give Mendoza a great foundation for success with the Mets.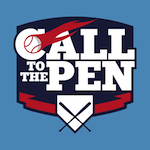 Want your voice heard? Join the Call To The Pen team!
Write for us!
The New York Mets are hiring Jessica Mendoza as part of their baseball ops section. It is another outside the box move that could work out well for the Mets.