New York Mets Great Tom Seaver Diagnosed with Dementia
Hall of Fame pitcher and New York Mets great Tom Seaver has been diagnosed with dementia, according to his family.
The baseball world received some heartbreaking news on Thursday. Per Bill Shaikin of the Los Angeles Times, Tom Seaver's family announced that the New York Mets great was diagnosed with dementia.
The 12x All-Star, 3x Cy Young Award winner, and World Series champion has one of the most decorated careers of any pitcher all time. He led MLB in ERA and WHIP three times respectively and led in strikeouts five times.
Before Ken Griffey Jr. and Mariano Rivera, Tom Seaver was the highest vote-getter for the National Baseball Hall of Fame. He was elected on the first ballot in 1992 with 98.8% of the vote.
Seaver is universally loved in MLB. However, he is mostly associated with his time with the New York Mets. Upon winning the Rookie of the Year award with the Mets in 1968, Seaver led the "Amazins" to an unexpected World Series in 1969.
Seaver did also spend time with the Cinncinatti Reds, Chicago White Sox, and the Boston Red Sox. For a period, after retiring from baseball, he also called games for the New York Yankees of all teams.
Most people will remember Tom Seaver for his signature pitching motion (below). If you turn on New York sports radio, you can hear men that idolized Seaver recount how they tried to mimic his pitching style, stretching as far as they could to try to get their knees to touch the mound.
At age 74, upon learning of the diagnoses, Seaver has chosen to retire from public life.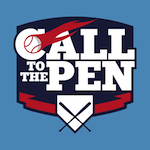 Want your voice heard? Join the Call To The Pen team!
Write for us!
He will, however, continue working at Seaver Vineyards, founded by him and his wife in 2002 in California.