Los Angeles Angels: Mike Trout Deal Includes Extended Yearly Vacations
On Tuesday, the Los Angeles Angels locked up the best player in baseball for 12 more years. What this deal means for Mike Trout and his team-for-life.
There's no denying that Mike Trout is the best player in baseball. He has been since he arrived with the Los Angeles Angels a mere two years after being drafted in 2009.
I mean, the guy does it all. Since 2011, his first big league season, Trout has led all of baseball in the most prestigious of advanced stats: SLG (.573), wOBA (.417), wRC+ (172), and fWAR (64.9). What's more, while the second-best player – Buster Posey – based on fWAR has averaged a 5.91 fWAR each season since 2011, Trout averages 8.11 per year. Remove his first season, and that number jumps to 9.17.
Trout is so good, you can't compare him to today's players. You have to aim higher, to the greatest players to have ever played the sport, as I highlighted in this piece a couple of months ago.
What stood out to me then, and stands out to me now, is where Trout places among the great's in wRC+, a measure of a player's total offensive value in terms of runs created. Here's an excerpt from the aforementioned piece:
Through eight MLB seasons, among hitters with a minimum of 4500 PA, Los Angeles Angels OF Mike Trout already places 6th all time in wRC+ (172). He is literally sitting firmly behind Babe Ruth (197), Ted Williams (188), Lou Gehrig (173), Rogers Hornsby (173), and Barry Bonds (173).
In Los Angeles Angels history, we're talking close to 60 years, Mike Trout is already considered the best player by a mile. In just EIGHT seasons, Trout is worth more wins (64.9) than the organization's second-best player, Chuck Finley (56.9) who spent 14 seasons with the team.
However good this deal is for Trout as a person, however – who could sniff at $35.83M AAV, right? – as a player, this deal could spell bad news for the foreseeable future.
You see, every player's ultimate goal is to one day win the World Series. Since Mike Trout emerged with the Los Angeles Angels, however, the team has only made it to the postseason one time. They were swept by the Kansas City Royals in the 2014 ALDS.
Since then, the Angels have only gotten worse, finishing a season over .500 exactly one time in 2015 (86-77). What's worse, Mike Trout wasn't even a factor in that series, hitting 117 points below the Mendoza Line with a .600 OPS.
Now, with this lucrative extension, which makes Mike Trout by far the highest paid player in American professional sports, the Angels will have even less wiggle room to go out and improve their team. Especially since they're still responsible for the 3-years, $87M owed to a terribly aging Albert Pujols.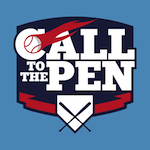 Want your voice heard? Join the Call To The Pen team!
Write for us!
Together, Trout and Pujols will cost the angels well over $60M each of the next three seasons, which could very well guarantee the greatest player in baseball one thing: more extended vacations.