Cincinnati Reds: Scooter Gennett out 2-3 Months with Groin Injury
On Saturday, the Cincinnati Reds confirmed that starting second baseman Scooter Gennett will be out 2-3 months because of a groin injury.
Over the last three seasons, Cincinnati Reds second baseman Scooter Gennett has established himself as one of the best second basemen in baseball.
Offensively, his batting averaged has increased in each of the last three seasons, from .263 in 2016 to a team-leading .310 in 2018. He has also demonstrated an increase in power production, hitting 50 HR while slugging .508 in the last two years combined.
What's more, according to FanGraphs, among qualified second basemen, Gennett ranks 5th in fWAR (4.5), behind Javy Baez (5.3), Whit Merrifield (5.2), Jed Lowrie (4.9), and Jose Altuve (4.9). His defensive rating is 2nd best among those players.
On Friday, however, after sliding after a groundball, Gennett felt his groin "pop". According to Fletcher Page of the Cincinnati Enquirer, "Gennett appeared to say 'it popped' to trainer Steve Baumann before he was helped off the field by Baumann and Reds' manager David Bell."
Then, on Saturday, through their Twitter page, the Cincinnati Reds confirmed that Gennett would have to miss 8-12 weeks because of the injury.
As his replacement, the Reds will slide Jose Peraza over from short and insert Jose Iglesias at shortstop, according to the Cincinnati Enquirer's Bobby Nightengale.
Both Peraza and Iglesias are good options and should be able to hold things down while Gennett makes his way back. They're a fry cry from the production Gennett has been able to amass in his time in Cincinnati.
Last season, Peraza hit .288 while slugging .416, you can pencil him for approximately 9-10 HR per season. Then there's Iglesias, who in his best season hit .303 while slugging .386.
The Cincinnati Reds made some improvements this season, adding Yasiel Puig and Sonny Gray in a couple of big trades. Losing Gennett will most certainly negatively impact the team.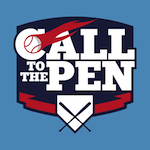 Want your voice heard? Join the Call To The Pen team!
Write for us!
They open up the season at home on March 28th against the Pittsburgh Pirates.