Boston Red Sox, Xander Bogaerts Agree on Contract Extension
The Boston Red Sox and Xander Bogaerts are reportedly in agreement on a contract extension that will keep the shortstop in Boston for seven more years.
General Manager Dave Dombrowski has kept the Boston Red Sox fan base guessing after he declared 10-days ago that the team won't be able to keep all of the teams impending free agents (Chris Sale, Xander Bogaerts, Rick Porcello, and J.D. Martinez). This has kicked off a who-dun-it of sorts, leaving analysts wondering who stays and who goes?
Days later, the Red Sox announced an extension deal with Chris Sale worth $145M over 5-years. And now, late Sunday night, reports have it that the team and its shortstop (SS), the aforementioned Bogaerts, are in agreement on a 7-year, $132M contract extension.
Last season, Xander Bogaerts established himself as a top-tier SS in baseball by ranking 2nd in wRC+ (133) and third in wOBA (.373) and OPS (.883) among all SS in MLB. He had career highs in HR (23), RBI (103), and SLG (.522) and earned a second World Series ring with the Boston Red Sox.
With this extension, Bogaerts officially becomes the highest paid SS in baseball, exceeding the contract given to Elvis Andrus by the Texas Rangers in 2015 by $13M. In terms of AAV, Bogaerts will receive $18.9M AAV while Andrus is getting $15M AAV.
So, now we're left with the following questions:
Will the Red Sox offer Rick Porcello an extension?
Will J.D. Martinez opt-out of his current contract?
The one thing we know for sure at $222.7M (not including the Bogaerts extension), the Sox have by far the highest payroll in baseball… by a lot. This leaves the team with little flexibility to improve upon a weak bullpen.
So this leaves me with what I believe is the most important question: why now?
The Boston Red Sox could very well have let everything play out this season. Make the adjustments necessary to try to obtain a fifth title in 15 years – a modern-day dynasty of sorts – and then work on retaining the players they see best fit the organizations needs.
Surely, Xander Bogaerts would have still been in the list of players to keep. However, now, the team is choosing to pay more in luxury taxes to essentially field a team that is going to have to slug its way to a championship.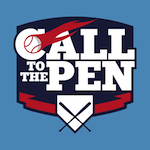 Want your voice heard? Join the Call To The Pen team!
Write for us!
I guess I shouldn't complain. In an age where teams are pinching pennies, I have to admit that it's refreshing to see an organization spending money we all know they have plenty of.