Carlos Gomez finally returns to the New York Mets
Over 11 years after trading him and almost four years since he was almost re-acquired, Carlos Gomez will finally return to the New York Mets.
After losing Michael Conforto to a concussion on Thursday, the New York Mets called up veteran outfielder and former All-Star Carlos Gomez, who began his career with the Amazins, from their AAA affiliate in Syracuse.
Gomez debuted with the Mets in 2007. At the time, he was the youngest player in the National League. He ended his rookie campaign playing 58 games, batting .232, and stealing 12 bases. However, his time in New York was not long at all.
In January 2008, the Mets traded Gomez and three pitchers, Philip Humber, Deolis Guerra, and Kevin Mulvey to the Minnesota Twins in exchange for two-time American League Cy Young award winner Johan Santana.
Santana was the move the Mets needed to make at the time. They were in a win-now mentality and were coming off a disappointing 2007 season where they collapsed and missed the playoffs. Gomez was a difficult fit for their depth chart because he played center fielder, which was occupied by All-Star Carlos Beltran.
Gomez's speed secured him the starting center fielder position for the Twins. He spent his age 22 and 23 seasons in Minnesota. Through 290 games, he batted .248 and stole 47 bases. He began to make a name for himself and established himself as a quality major leaguer.
Prior to the 2010 season, the Twins shipped him to the Milwaukee Brewers in exchange for shortstop J.J. Hardy and cash considerations.
He platooned in center in 2010 but won the position in 2011. He was leading the league in fielding percentage before he broke his collarbone diving to make a play in shallow center field. He was a key component of their postseason run. During the 2011 postseason, Gómez hit .357, with 1 home run and 2 RBIs.
He setcareer highs with a .260 batting average, .305 on-base percentage, 19 home runs, and 37 stolen bases in the 2012 season. His breakout season earned him a 3-year. $24 million extension.
The 33-year old made the All-Star game twice through his extension. In. 2013 and 2014, he was one of the best outfielders in the National League. His stats in 2013 surpassed his career highs that were set the year before.
As the Brewers struggled in 2015, they looked to trade Gomez as a part of their rebuilding process. Milwaukee came close to terms to trade Gomez to the New York Mets for RHP Zack Wheeler and infielder Wilmer Flores. For Mets' fans, this was a momentous no trade. At the time, getting Gomez would have helped their offense but when the trade fell through; they traded for Yoenis Cespedes days later. Cespedes raked in the second half and helped Mets make it to the World Series.
Eventually, Gomez was traded to the Houston Astros and spent the rest of 2015 and most of 2016 with Houston. He never returned to his high-caliber performances from Milwaukee. As he aged, some of his ability decreased because his speed began to run out.
After being cut by the Astros in 2016, he spent the rest of that season with the Texas Rangers and then signed a 1-year, $11.5 with the Rangers. He hit 17 home runs and batted .255 through 105 games.
In 2018, he was signed with the Tampa Bay Rays on a 1-year, $4 million. His power decreased that season, only hitting 9 home runs through 118 games. He hit .208 and became a platoon player again.
The New York Mets re-acquired Gomez prior to this season by signing him to a minor league contract, in order to bolster their depth.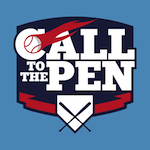 Want your voice heard? Join the Call To The Pen team!
Write for us!
Due to Conforto's concussion, Gomez finally gets to be a Met again. His career has finally come full circle. He will have an opportunity to show the baseball community that he still has gas left in his tank and can play at the major league level.