David Ortiz: An update on Big Papi's condition following shooting
Here's the latest news regarding the health of Boston Red Sox legend David Ortiz after being shot in an attempted robbery in his native country.
As you may already know, there was an incident in the Dominican Republic Sunday night involving one of the country's most famous residents. Former Boston Red Sox slugger David Ortiz, or "Big Papi", was hospitalized after being shot at a bar in his hometown of Santo Domingo.
It is believed Ortiz was ambushed by a motorcyclist from behind and was shot at "nearly point-blank range" in the lower back region according to local police.
Ortiz was rushed to the hospital, where he underwent surgery that involved three doctors and lasted six hours. Fortunately, no organs were affected by the bullet. Leo Ortiz, Big Papi's father, spoke to the media outside of the medical clinic last night discussing his son's condition.
"Doctors say he is out of danger, but he is heavily sedated and will be in intensive care for the next 24 hours" -Leo Ortiz
Marly Rivera of ESPN  has been on top of the tragic incident. She last reported that Ortiz is in stable condition, and will remain in intensive care for 24 hours following his surgery which ended at 3:30 am. Doctors had to remove Ortiz's gallbladder, as well as control bleeding from his liver and bowel. Fortunately, a full recovery is expected.
The support of Ortiz following the shooting in the D.R. has been overwhelming, as just about everyone who knows of the Dominican superstar has offered their best wishes on social media.
The entire baseball world hopes Big Papi will pull through and overcome this, and the latest updates on his condition reveal that he's doing just that. If anyone can fight through something like this, it's one of the toughest humans to ever play the game. You think one gunshot will stop one of the most clutch, dominant hitters of this era? One of the most revered athletes in Boston sports history? A guy who hit 541 career home runs and obliterated every single one of those long balls? Think again.
Check out the video below to get you fired up for the recovery of the legendary David Ortiz, designated hitter for the Boston Red Sox.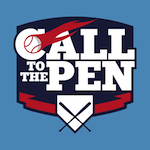 Want your voice heard? Join the Call To The Pen team!
Write for us!