MLB Players Power Rankings: Top 10 Hitters in June 2019
MLB Players Power Rankings (1): Charlie Blackmon, Colorado Rockies
June Stats: 0.835 SLG | 0.519 wOBA | 211 wRC+ | 1.5 fWAR
Despite the fact that fWAR doesn't show it, Charlie Blackmon is having the best month of any player on this list by far. All of his stats, traditional and advanced, far exceed the rest of the field. In fact, his OPS is 132 points higher than the number two ranked hitter on this list. Also, his SLG and wOBA are each at least 150 points better than the number two hitter on this list.
Things didn't always flow so smoothly for Blackmon this season. His first 17 games were a struggle for the outfielder. In that time, he was only managed to slash a pathetic .219/.266/.301.
Since then, however, Blackmon has found his groove and then some. In 51 games since those first 3-weeks of the season, "Chuck Nazty" has slashed an astonishing .375/.421/.768.
In June, the stats are unbelievable. In 22 games in June 2019, Blackmon slashed .412/.441/835. This level of performance third consecutive All-Star selection.
Surprisingly, according to FanGraphs' fWAR stat, you'd have to scroll all the way down to 43 to find Blackmon. This indicates a flaw in his game. Hopefully, you've figured out that hitting isn't one of them.
Unfortunately for Blackmon, the outfielder is a poor defender and a baserunner.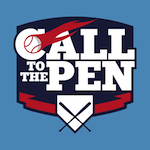 Want your voice heard? Join the Call To The Pen team!
Write for us!
However, thankfully, he's most definitely one of the best ballplayers in the game.
<!—pageview_candidate—>