Los Angeles Dodgers: This generation's Atlanta Braves
The Los Angeles Dodgers run of regular season success, and postseason futility, has been seen before.
The Los Angeles Dodgers are in the midst of an impressive run of regular season success. They have won six consecutive NL West titles, and, as they enter action on Monday, find themselves with a 14.5 game lead over the second place Giants. That seventh consecutive trip to the postseason appears inevitable.
Yet, for all of that regular season success, the Dodgers have not been able to land the ultimate prize. Yes, they have reached the World Series in consecutive years, but have been unable to bring the championship back to Los Angeles. Despite winning over 90 games in each of those seasons, that inability to win a World Series is currently the legacy of this era of the Dodgers.
This recent run for the Dodgers brings to mind another team who dominated their division. From 1991 through 2005, the Atlanta Braves won their division in every non-strike season. Over that time, they reached the World Series five times, but only brought home the 1995 championship.
Those Braves teams had some truly great players. The triumvirate of Greg Maddux, Tom Glavine, and John Smoltz all made the Hall of Fame, as did third baseman Chipper Jones. Bobby Cox became a Hall of Fame manager due to that run of contention. And yet, that era can be considered a major disappointment.
It is possible that the Dodgers also have a slew of Hall of Famers from their roster. Clayton Kershaw seems to be a future lock for Cooperstown if he can stay healthy. Kenley Jansen could have a case if he can dominate for a few more years. It is also possible a couple of the other young players end up with a similar career trajectory to put them on pace for the Hall.
Yet, as much as those individual accolades can matter to a fan base, they are not nearly enough. For a team with the postseason run that Los Angeles has been on, championships are expected. Having just one, like those Braves teams from 1991 through 2005, would not be enough.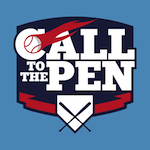 Want your voice heard? Join the Call To The Pen team!
Write for us!
However, that may be what the future holds for the Los Angeles Dodgers. At this point, they appear to be the Atlanta Braves of the current generation.