New York Mets: Is this 15 of 16 run actually genuine or just fraudulent?
The New York Mets recently had their 8-game win streak snapped and will now look to begin a new one. The Mets were surging, as they had won 15 of 16 games dating back to before the trade deadline.
Imagine the relative state of mind of a New York Mets fan as of August 11, 2019. It is quite hard to find an equivalent comparison to the rapid swing in opinion regarding this ballclub during this season.
One group will argue that a true fan would never lose doubt- even when sitting at eleven games below.500- and the Mets will proceed onto a World Series. Another sector of onlookers- less so Mets fans- will claim that they lucked out on a favorable schedule and an incredible amount of good fortune, the swift downturn is on its way, in classic Mets fashion.
Despite this inane, sensational chatter- in which there is no grey area- reality often lies in the middle of two such extremes. The Mets are not yet a World Series contender, they have much to prove with a daunting schedule ahead and must secure a postseason spot before those talks can commence.
However, it is not at all out of the question that they can accomplish this and raise those very questions when they do. The Mets have a roster that could weather the treacherous storm that is the National League in 2019. The Phillies, Brewers, Cardinals, and Nationals do not have rosters that leave any onlookers awestruck. The Mets are right in that conversation, which means they are no better or worse than any of their contenders.
The Nationals have a major liability in their bullpen, the Cardinals do not have a nearly deep enough lineup, the Brewers rely too heavily on Christian Yelich for offense and struggle to pitch well against teams that are not the Pittsburgh Pirates, and the Phillies are a strange amalgamation of overpaid veterans and younger players that never seemed to reach their potential.
The New York Mets have a rotation that can significantly outclass any team- aside from the Houston Astros. They have a middle of the lineup that can generate as much power as anyone can ask for. They clearly have bullpen and depth issues, however, a potentially revitalized Brad Brach and Joe Panik can, relatively, do wonders for them.
There is not much of a disparity between the Mets and these other clubs, actually, if the Mets can survive the onslaught of the Indians, Braves, and Cubs, they can easily find themselves at the head of this pack of teams.
It is curious that there is such skepticism about this practically insurgent Mets team, after all, many believed they were slated for a playoff position in March. The splendor of Pete Alonso and Jeff McNeil balances the scale that was set askew by the horribly misguided Robinson Cano/ Edwin Diaz deal.
It was seemingly, universally excepted that a Giants club with far less talent should hold onto Will Smith and Madison Bumgarner for the impending playoff push.
The Nationals had an awful start to 2019, yet a surprising run of success was not met with such doubt. Once the team stabilized it was readily apparent that they would not just fade away. This is exactly the case for the Mets, they will remain heavily in the mix granted that an unprecedented losing streak does not ensue- a prospect that is highly unlikely.
In essence, the fate of the 2019 Mets is squarely on their proverbial shoulders and such a rampant pace of success is not required.
Perhaps it is the time of year or just the general reputation that looms over the New York Mets, lingering over the devoted fans who so fervently want to support their beloved team, although the thoughts of impending doom remain steadfast at the back of their minds. These connotations will always persist, even though logic may dictate otherwise.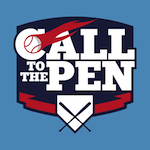 Want your voice heard? Join the Call To The Pen team!
Write for us!
As of now, when pondering on this situation with the utmost of logic, one must realize that this team is on par or superior to all its rivals and the thought that the fall is imminent is entirely a form of narrative or agenda-driven thinking. Any statement to the contrary is simply a denial to face the facts.