Houston Astros: World Series favorites?
The Houston Astros have a Hall of Fame rotation and a great lineup but with super teams like the Yankees and Dodgers in their way, are they the World Series favorites?
The Houston Astros were arguably the favorites to win the American League at 3:59 ET on July 31, and then a few minutes later they were even heavier favorites once they added Zack Greinke.
Greinke added to what was the best rotation in the American League with Justin Verlander and Gerrit Cole, who has finished up the regular season racking up 10+ strikeouts nine games in a row.
Then, add that to their star-studded lineup that includes MVP candidate Alex Bregman, Jose Altuve, Michael Brantley, and George Springer.
They will blow by either the Tampa Bay Rays or the Oakland Athletics (who are facing each other in the Wild Card game on Wednesday). The A's don't have anywhere close to the pitching that Houston has and Tampa doesn't have the star power the Houston lineup has although Blake Snell, Charlie Morton, and Tyler Glasnow would match up pretty well with the Astros rotation.
Then, they would likely face the Yankees, who currently only one or two arms that are actually starters, in the ALCS.
That would be their toughest test in October, as both teams have great lineups but Houston has the starters that are guaranteed to give them innings.
If the Astros can get past the Yankees, I think they are the favorites because an Astros-Yankees matchup would ultimately be the World Series because they are the two best teams in the league.
I think the Dodgers don't have a reliable rotation top to bottom, and also don't have a consistent bullpen headlined by Kenley Jansen's struggles in 2019.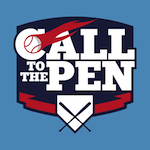 Want your voice heard? Join the Call To The Pen team!
Write for us!
The Houston Astros are the favorites heading into the postseason and should walk away with their second World Series title in the last three seasons, as long as they get past the Yankees.