Gerrit Cole is proving his value in postseason
Gerrit Cole led the Houston Astros to a Game 2 win on Saturday, in addition to proving to prospective teams he is worth $200 million in free agency.
The Houston Astros are destined to advance to the second round to face the New York Yankees in the American League Championship Series, but they might not be getting there so easily without Gerrit Cole.
He is going to get some votes to win the Cy Young award this season along with his teammate Justin Verlander, but he is also going to get a huge paycheck as well.
The Astros have said that they are not sure if they want to keep Cole, not because he isn't a good pitcher but he is going to leave a huge hole in their pockets if they were to commit north of $180 million to him.
"We'll see where we end up after the year. We may make a run at it. We're not sure yet. We're going to wait and see what else unfolds and who else is going to stay on the team," Houston Astros owner Jim Crane said.
Despite the Houston Astros potentially not offering Cole a huge contract, he is going to be the top free-agent pitcher on the market, whether Stephen Strasburg opts out of his contract with the Washington Nationals or not.
The Los Angeles Angels have been rumored to be favorites to sign Cole if he does go to another team, and they desperately need him especially with the untimely death of Tyler Skaggs.
Cole has 20 wins with a 2.50 ERA this season with 326 strikeouts in over 200 innings pitched.
If that doesn't scream durability and ace to you I don't know what will.
On Saturday, Cole displayed how dominant he can be in October for a contender, as he mowed down hitter after hitter, recording 15 strikeouts and no runs in 7.2 innings. He also got help from his defense and the Rays including a great play by Carlos Correa to start the game and a 'strike him out throw him out' double play in the 6th.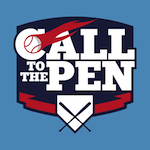 Want your voice heard? Join the Call To The Pen team!
Write for us!
If Cole continues to dominate in the playoffs that will only raise the price tag in Free Agency.