Toronto Blue Jays: John Gibbons throws hat into managerial pool
Former Toronto Blue Jays manager John Gibbons is looking to get back on the bench, and is throwing his hat into the managerial pool.
John Gibbons has a unique place in Toronto Blue Jays history. He is one of two managers, along with Cito Gaston, to have two separate stints with the team. Following a rather uninspiring stint in the middle of the 2000s, he was replaced by Gaston, only to return as the surprise choice to manage the team John Farrell's disappointing tenure.
While he was replaced as the Blue Jays manager following the 2018 season, Gibbons still had one year left on his extension. As such, he served as an advisor for the team. Now that his contract has expired, Gibbons is looking to return to the bench once more.
Gibbons had moderate success during his time in Toronto. Over the course of his 11 seasons on the Blue Jays bench, he posted a 793-789 record, reaching the postseason twice. The Blue Jays were above .500 in five of those seasons, and won the 2015 AL East crown to end their 22 year postseason drought.
However, Gibbons was at odds with the front office by the end of his tenure. As the Blue Jays recognized their need to rebuild, Gibbons stated that he was not the manager for the job, as he did not want to integrate younger players into the lineup moving forward. Those sentiments led to his eventual ouster.
Those thoughts from 2018 could also limit the jobs that Gibbons would be interested in. Presumably, Gibbons would want to go to a team where he could win now, as opposed to guiding a younger roster through a rebuilding period. Yet, with managers such as Joe Girardi and Joe Maddon available, one has to wonder whether or not Gibbons will find the type of opportunity that he seeks.
That is not a slight on Gibbons. He has proven to be a solid manager, one that his players love. He is the type that will stand up for his players no matter what, instilling confidence that the end result will be there. Gibbons has dealt with major egos before, having managed the likes of Jose Bautista, Marcus Stroman, and Troy Tulowitzki, amongst others. Yes, he has his flaws, and can be formulaic when it comes to his bullpen usage, but there is no such thing as the perfect manager. Gibbons, despite those issues, is certainly better than one would think based on his record.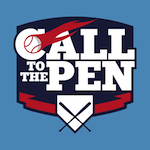 Want your voice heard? Join the Call To The Pen team!
Write for us!
John Gibbons helped bring the Toronto Blue Jays back to the postseason, and has a solid resume. While he may not be the most exciting option, he is a good manager that deserves another opportunity.