San Francisco Giants: Pursuit of Gabe Kapler is very concerning
It has been more than a decade since the San Francisco Giants have needed someone to man the 25-man roster. Gabe Kapler is not the man for the job.
The moment I remember most from San Francisco Giants managerial candidate Gabe Kapler's baseball career could be described as a robbery.
Not by the former outfielder, but by another average major-leaguer in Dewayne Wise.
The Rays were playing the White Sox and Mark Buehrle was just three outs away from collecting Major League Baseball's 18th perfect game. Kapler stepped up in the ninth and belted the first pitch he saw high and deep to centerfield.
Wise went back to the wall, leaped, and snow-coned the ball as he tumbled back to the grass cradling the ball with two hands. Buerhle would go on and complete the masterpiece.
This could kind of mirror how I have seen Kapler as a manager – despite it being two seasons; I only remember like one or two things from it.
As a result, I am worried beyond belief that he could become the first manager of the San Francisco Giants since 2007.
There has been a lot of change occurring with the Giants. After the 2018 season, the first of many major shakeups occurred.
Bobby Evans, the former General Manager, was reassigned in the organization after three unsuccessful seasons following Brian Sabean. Hard to follow-up three world championships in five years.
So the Giants began setting a new course hiring former Dodgers' GM Farhan Zaidi to be their President of Baseball Operations.
Then, at the start of Spring Training, a major bomb was dropped: Bruce Bochy announced his retirement.
Thus played out a very well deserved year of tributes to Bochy and all of the future-hall-of-famer's success.
After all the confetti was swept up however, it hit the fan and the managerial search had to begin.
When Kapler's name made headlines in the search, I didn't understand.
When I read that Zaidi liked working with Kapler when they were both in Los Angeles, I then understood the decision to interview him. I still disagree with it.
What would breed success if you bring in the most middle-of-the-road manager of the past two seasons. Seriously.
His record in his two seasons with the Philadelphia Phillies was 161-163. 80-82 his first year and 81-81 this past season.
Much like his playing career, one moment stands out to me from his time as a manager (granted he has improved since).
Do you remember during his first series against Atlanta in 2018 when he went to the mound to fetch his starter but didn't have a pitcher ready to replace him? No? Well it happened:
So there's that… and the more important fact of how much talent he had and how little he did with it.
His first season is one thing. The Phillies best hitter that year was Rhys Hoskins but after that Carlos Santana. The pitching rotation was solid but nothing too overpowering behind Aaron Nola.
This past year was different. Bryce Harper. J.T. Realmuto. Andrew McCutchen (for a part of the season). And yet the team's record was one win better? If you have that much talent and not a significantly better result, what does it say about your managing ability?
You have to make the lineup card, decide the pitching matchups late in the game and make sure that you are keeping the players motivated. I can't say that Kapler can be that man for the San Francisco Giants.
It's hard to replace a manager after 12 seasons. There will be a lot of vitriol towards any slight move against a majority opinion.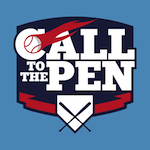 Want your voice heard? Join the Call To The Pen team!
Write for us!
So no, Kapler is not the man for this job. If anything it was quick to assume that he should manage any team. He isn't bad. He isn't good. But in a success-driven market, that won't get you anywhere.