New York Mets: Zack Wheeler is guaranteed to get $100 million deal
New York Mets free agent Zack Wheeler is the best pitcher in the second tier under Gerrit Cole and Stephen Strasburg, and his upside combined with the nature of the market will make him a $100 million pitcher.
Zack Wheeler doesn't have the resume to get a huge contract that is north of $100 million as some of the starters on the market do, but the New York Mets free agent has the upside of one and is in the right place at the right time.
Not everyone can afford to pay for Gerrit Cole and Stephen Strasburg at roughly $200 million, but there are many teams that are a suitor for Zack Wheeler because his price is half of Cole's and he has that potential as I mentioned.
According to Dan Hayes of The Athletic, one executive believes that Wheeler is going to get around $100 million over five seasons, and he isn't crazy to think that based on the spot Wheeler is in.
A big factor to remember is that Wheeler's camp is going to have leverage over teams, especially based on the recent contracts that were handed out to pitchers recently.
Although he is a reliever Drew Pomeranz was given a four-year contract from the Padres after having two good months out of the bullpen with the Milwaukee Brewers. Why? Because they saw his ability as a reliever and they believe in his upside so much that they will give him not three years but four to get him in a Padres uniform to pitch in front of Kirby Yates.
And I could see teams doing that same thing with Wheeler.
Another example is starting pitcher Kyle Gibson got a three year deal for $30 million from the Texas Rangers. I don't think anyone predicted that to happen, but the Rangers saw potential in him and viewed him as another Lance Lynn type of arm that they could use in the rotation behind Mike Minor and Lynn as the Rangers open up their new ballpark.
Wheeler has shown that he has a great arm with a fastball in the upper nineties, and as I have said multiple times, I believe he could be a smaller version of a Gerrit Cole.
Cole was a talented pitcher with the Pittsburgh Pirates, but he didn't rise to his dominance until he was paired with the right pitching coach in Brent Strom.
Therefore, I could very easily see Wheeler being able to blossom with the right mentor over his shoulder.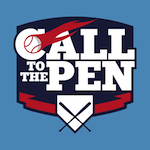 Want your voice heard? Join the Call To The Pen team!
Write for us!
Based on how the market is shaped up and how recent deals have been structured, you could very well see Zack Wheeler getting a $100 million contract.