Losers in Zack Wheeler sweepstakes still have options
Several available pitching options stand to benefit from Zack Wheeler's decision to sign with the Phillies. A look at teams who still need a solid starter.
The signing by the Philadelphia Phillies Wednesday of free-agent pitcher Zack Wheeler to a $118 million deal is bad news for a substantial trail of losing suitors in that case.
But those jilted suitors – and there were several – have other places to turn.
That means Zack Wheeler's decision may turn out to be very good news for several other pitchers who have been viewed as in his market or close to it.
That cadre includes starters Madison Bumgarner, Dallas Keuchel and Hyun-Jin Ryu, each of them a well-regarded left-hander.
Their pursuers – and there are at least five – all share common attributes. They are viewed to be on the fringes of contention, they are hungry, they have some payroll flexibility but are not seen as contenders for Gerrit Cole or Stephen Strasburg, and the Zack Wheeler signing makes them ever so slightly more desperate to add a veteran rotation starter.
After all, at some point, the supply of available pitching will dry up.
Here's a two-paragraph scouting report on each of his five most likely suitors.
White Sox: Team officials have let it be known that they are actively pursuing rotation starters – two was the number that slipped out — to support a rapidly developing lineup. Chicago is thin on front-line starters, especially beyond Lucas Giolito, who blossomed into a borderline ace in 2019.
The Sox project about $105 million in opening day commitments to date, so they have plenty of payroll space before hitting their own previous spending high, which is about $127 million. The only question becomes the extent of the team's willingness to break through its previous financial ceilings. They more or less answered that question by offering Zack Wheeler a $128 million deal he rejected.
Twins: The defending American League Central champions have plenty of motivation to contend for a front-liner, not least of which is their interest in keeping quality starters away from the White Sox. Jake Odorizzi and Jose Berrios return to lead the staff in 2020, but while the Twins were superior to their competition in a weak division last year, they were – as usual – non-competitive against the Yankees in the post-season.
Like the Sox, they should have payroll flexibility. They enter the winter meetings with an estimated $108 million in 2020 payroll commitments, about $20 million than they opened with as recently as two seasons ago.
Reds: Cincinnati is an interesting contender in the pitching sweepstakes since they are positioned as a rapidly developing team with a need for offense, but not starting pitching. Led by Luis Castillo, Sonny Gray, and Trevor Bauer, the Reds finished third in the National League in fewest runs allowed per game last season, but 12th in runs scored per game. Their pursuit of starting, then, gives every indication of buttressing a strength as opposed to eliminating a weakness.
Their payroll flexibility may also be at issue. They currently project about $131 million in opening day commitments, about $5 million more than their 2019 opening day payroll. Of course, money is just a number if the boss is willing to write the check, and it's reasonable to speculate that an improving Reds team will be a more rewarding draw in 2020.
Rangers: Rangers GM Jon Daniels is famously on the prowl for free-agent third baseman Jose Rendon, so the first question is the extent to which – it at all – going after a starter impedes what appears to be his prime directive. Texas does have both Lance Lynn and Mike Minor under control for 2020, but it does need at least one more solid starter almost as badly as it needs Rendon at third.
Rangers bosses Ray Davis and Bob Simpson have shown themselves willing to pay for quality, and sometimes even for the mere illusion of quality. Just three seasons ago they let the payroll climb to $165 million, $50 million more than their current 2020 obligations. The Rangers, in other words, maybe positioned to be lavish players for both Rendon and a pitcher.
Blue Jays: It's been a few seasons since the Blue Jays were relevant players in the deep end of the free-agent pool, but the development of kids of the stripe of Vlad Guerrero Jr., Bo Bichette and Cavan Biggio may be changing that. There is a sense that the kids are developing fast enough that Toronto could be an AL East force in 2020, and that they need pitching to supplement what they have on hand.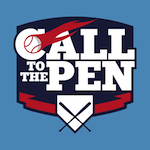 Want your voice heard? Join the Call To The Pen team!
Write for us!
Since young talent is cheap, the Rogers money is likely to be there if GM Ross Atkins chooses to throw it around. Toronto has only $84 million in current 2020 commitments, nearly $80 million less than the Jays spent as recently as 2018. And with a thin staff led by nobody more prominent than Trent Thornton (6-9, 4.84 in 2019), the Jays can promise Ryu, Bumgarner, Keuchel or somebody of similar ilk something few other aspirants can: ace status.