New York Mets: Are they being left behind?
After Zack Wheeler and Joe Girardi went to the Philadelphia Phillies, it is a fair question to ask if the New York Mets are being left behind.
Ah, the New York Mets. GM Brodie Van Wagenen likes the team he has, and rightfully so to an extent but he missed out on two big possible additions: Zack Wheeler and Joe Girardi.
Joe Girardi was rumored to be the Mets' favorite to win the manager job, but Girardi didn't want to wait and he had the Phillies job sitting in his lap so he obviously wasn't going to pass it up.
So, the Mets go get Carlos Beltran who is very well respected around the league as a guy who likes to get a competitive advantage. But then he is under fire for his role in the Houston Astros cheating scandal. The Mets lost out on a World Series manager and went to get the guy who obviously cheated in 2017.
To make matters worse, their top free agent this winter pulled a Bryce Harper and went to a division rival for a lot of money. The Wheeler camp even circled back to them before reaching an agreement with Philadelphia but Brodie Van Wagenen never made an offer.
The Philadelphia Phillies took Girardi and Wheeler from the Mets, and by the way, they play New York 19 times a year.
And it's obvious, the Mets are being left behind. The National League East is getting way better–even the Miami Marlins have a decent right side of the infield in Jesus Aguilar and Jonathan Villar.
The Washington Nationals are coming off of a World Series title and they are likely going to get more starting pitching whether that comes from Strasburg or another free agent. The Phillies have Bryce Harper, J.T. Realmuto, and have a rotation that now includes Wheeler, Aaron Nola, and Jake Arrieta. The Atlanta Braves are the busiest team of the offseason, as they have added Will Smith, Cole Hamels, and Travis d'Arnaud.
In the meantime, the Mets didn't give Wheeler an offer and Van Wagenen is trying to get rid of the bad contracts that he gave to Jed Lowrie and Jeurys Familia last offseason.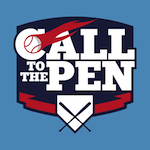 Want your voice heard? Join the Call To The Pen team!
Write for us!
The Zack Wheeler signing to Philadelphia was the worst thing that could have happened to the New York Mets because it just shows how good teams are getting around them while the Mets aren't doing a thing.