Tampa Bay Rays: Xavier Edwards more than a slapdick prospect
Despite the reaction when he joined the organization, Xavier Edwards is more than a slapdick prospect for the Tampa Bay Rays.
First impressions can go a long way. For Tampa Bay Rays fans, their introduction to prospect Xavier Edwards, who was acquired from the San Diego Padres as part of the Tommy Pham trade, came from staff ace Blake Snell, whose angry reaction included a reference to Edwards as a "slapdick prospect."
It is easy to understand why Snell would be upset. Pham had become a favorite on the team, a solid all around player who fit the Rays dynamic. Hunter Renfroe may be a respectable player in his own right, but the decision to move Pham and a minor leaguer for Renfroe and a prospect certainly sent a disappointing message.
However, Edwards is not just some random prospect that the Rays received in exchange for a superior player. He was considered one of the top prospects in the Padres system, and is ranked as the 72nd best prospect in the game. Edwards is currently listed as the Rays sixth best prospect as well, a lofty ranking in such a strong system.
The 38th overall selection in the 2018 MLB Draft, Edwards had a strong showing last season. He split the 2019 campaign between the Midwest League and the California League, posting a .322/.375/.396 batting line. While he may not have much power, hitting 18 doubles and just one homer, he also stole 34 bases and had eight triples.
That fits his profile to a T. Edwards is a slap hitter that hits the ball to all fields while showing an advanced feel for the strike zone, utilizing his incredible speed to cause havoc on the basepaths. Defensively, he has the arm to play short, with excellent footwork and instincts at either middle infield spot.
At just 20 years old, Edwards still has plenty of time to develop. However, if he can continue to show the same ability at AA and beyond, Edwards could be a factor in the Rays infield as soon as September 2021. He has all the makings of a stellar leadoff hitter, the type of player who could be a dynamic part of the lineup for years to come.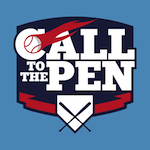 Want your voice heard? Join the Call To The Pen team!
Write for us!
As much as the Tampa Bay Rays may miss Tommy Pham, they did not get just some "slapdick prospect" as part of the trade. Xavier Edwards could change that perception in very short order.