'MLB: The Show' to no longer be console exclusive
As the video game franchise approaches its 15th year, a new extension for the game's existing partnership with the MLB and MLBPA is set to bring changes.
Admit it. If there was any video game that was the reason as to why you bought your PlayStation, it was 'MLB: The Show'.
For the past few years, MLB: The Show has practically stood alone as the quintessential baseball video game for fans across the globe. It even led to the discontinuation of the MLB 2K franchise.
The negative result of that, however, was that left Nintendo, Xbox, and PC gamers high and dry when searching for a baseball game that satisfied their need to embody the players they look up to most.
As soon as 2021, that will no longer be the case.
The release came yesterday that as soon as 2021, MLB: The Show will expand to more consoles than just the Sony created PlayStation.
It made sense before as to why the game was only played on the Sony console. But times change, and this is a change that will benefit the entire baseball and video game community.
The big console competitors at Microsoft and Nintendo are both thrilled with the news.
They are thrilled with the news, and as an avid player of the game myself, I am too.
This can only mean good for the baseball video game community. For years, Sony was coming off as greedy keeping the game limited to one console when the others desperately needed their fix.
The R.B.I franchise began a couple of years ago bringing back to retro video game style of baseball but it hasn't caught on popularity-wise.
This partnership also expands the network of people who can play the game as a lot of MLB The Show's participants are primarily online players.
A few months earlier, MLB The Show introduced its first competitive bracket allowing players to compete for a cash prize of a few thousand dollars. Expanding the partnership to multiple platforms allows for an increase in the pool and prize money and eventually lead it to an eSports level of play like a Madden or an NBA 2K League.
In general, Nintendo diehards and Xbox enthusiasts alike all can rejoice in the future for their sports video game.
It will be curious to see if any major changes will arise aside from the introduction to new consoles. Perhaps it will get them enough money to be the first video game to be able to afford Barry Bonds since he ditched the MLBPA.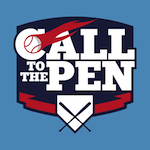 Want your voice heard? Join the Call To The Pen team!
Write for us!
Hey, that's wishful thinking, but if Sony can cooperate with other consoles as opposed to competing with them, anything is possible.