New York Yankees: Is the Bronx the best landing spot for Gerrit Cole?
Perhaps the best pitcher in baseball is a free agent for the first time in what seems like forever. Are the New York Yankees the really best fit?
There's no question Gerrit Cole is the most prized possession this offseason as the best pitcher on the free-agent market, and the New York Yankees may very well be the final destination and the best chance for Cole to win a World Series. Will Cole choose the Yankees, who are prepared to make him a record offer, or will he ultimately land somewhere else?
We just saw Stephen Strasburg land a record deal for a pitcher re-signing with the Washington Nationals at 7-years/$245 million after he earned World Series MVP this past season. Now all eyes are on Gerrit Cole, who put together a gargantuan 20-5 season with a 2.50 ERA and 326 strikeouts, which is a SO/9 of 13.8 (one of the highest in baseball history for a starting pitcher).
Cole may very well be the best pitcher in the game today now that he's put forth such a dominating season and the likes of Justin Verlander, Clayton Kershaw, and Max Scherzer are tallying a lot of miles on their arms. Cole is newly 29-years old, so he's just about in his prime. This is the time to get him if you're an organization.
Several teams have shown major interest in the hard-throwing right-hander such as the Yankees, Philadelphia Phillies, Texas Rangers, and Los Angeles Dodgers/Angels. But the one that stands out the most is the Bronx Bombers.
The Yanks are a team that are desperate to land a big player after the end to their 2019 where they struggled all year long with their starting rotation. They've also developed a bit of a penny-pinching perception in recent years as they've strayed away from being the big-spending New York Yankees to a very rich team that operates like a small-market club.
The list of big-time players they passed up just last year is almost too long to rattle off here, but one thing is for sure, they have themselves a World Series roster. They're just missing an ace starting pitcher and a few complimentary bats that can hit for average. Adding a bona fide superstar pitcher like Cole will most surely put them in a better position to break through the World Series wall than they've been the past three years.
But what team would most benefit Gerrit Cole? Is it the Yankees who will give him a huge contract and put him in a position to win a World Series? Or could it be a similar organization in the Dodgers who can give him the same contract with the same World Series aspirations? Only in that case, Cole would get to live in Los Angeles and keep his beautiful flow and facial hair. He's also from Cali.
Could he opt for the LA move but take a team like the Angels who are reeling in a new era under Joe Maddon and who have the best player in baseball in Mike Trout?
The way I see it, the two best options for him are the New York Yankees and Dodgers. In the case of the Angels, there's too many "what ifs" around that team. Yes, they look to be turning things around and seem to be on the right track to becoming competitive again. But as a stud pitcher in your prime who just lost a World Series, I would think you want the best situation possible for you to get that ring. It's the same way with Philadelphia and Texas. Those are two young teams, but the Phillies still have a long way to go and a lot of problems to fix with their hitting and Texas is in a super tough division.
If you go to the Yankees or Dodgers, you get the World Series potential along with the big contract under the brightest of lights where your skills can be on full display for two of the most storied franchises in all of sports.
But here's where the two teams differ in my opinion. The Dodgers just lost two World Series and they got bounced early by the Nationals to everybody's dismay last year. It's also worth noting that guys like Clayton Kershaw and Justin Turner are getting older, Kenley Jansen is not the same closer he once was, and the overall trajectory of the team seems to be going down a bit (in comparison to the Yankees) as we see their complementary players like Chris Taylor (who strikes out like crazy, by the way) and Kike' Hernandez now in arbitration years and Joc Pederson seemingly on the trading block. Corey Seager's name has also been floated around in a possible Francisco Lindor trade.
I'm not saying the Dodgers aren't great anymore because they've been one of, if not the most consistent franchise in baseball the past decade. They also have a slew of young players coming up like Gavin Lux, Dustin May, and Julio Urias to build the roster around. They're still very relevant, but I think it's fair to say they've lost a little steam.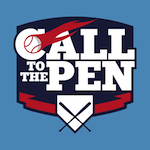 Want your voice heard? Join the Call To The Pen team!
Write for us!
The Yanks, on the other hand, have not reached their pinnacle yet. They're still very young and have come up short in two-straight ALCS's. They're only a few moves away and a couple of stars popping it seems. Compared to the Dodgers, I think the New York Yankees are in a better position to win a World Series at the present time. Even though Cole is from California/went to UCLA and the bright lights and media of New York City can be a little much for some guys (and he'll have to lose his gorgeous flow), I think the Bronx is his best destination.