What Phillies fans want this year from Phillie Claus
'CttP' Investigation: The well-developed Phillie Clause New Year's tradition yields a wealth of Phillies faithful fans' expectations this holiday season.
For those unfamiliar with Phillie Claus, the holiday figure, P-Claus is petitioned every New Year's Eve for something special from a Phillies player or players in the following baseball season.
The usual way this is done is by leaving a hope sheet wrapped around a warm soft pretzel on the front porch on Dec. 31, although sometimes the pretzel is left next to the hope sheet rolled up in an appropriate presentation vessel such as the Schmidt's can Grampa kept for pennies or a stadium beer cup with a player on it that added two bucks to the beer cost at the Vet or the Bank.
Sometimes Phillie Claus is addressed on a hope sheet; sometimes the player involved is.
(Of course, the Philadelphia tradition is better developed than analog-rituals in other MLB cities. Ray Claus is a confusing name, for example, and Red Claus is now deeply distrusted by Cincinnati Democrats. Also, Angel Claus seems redundant since sensible people already view any MLB Claus as mythical without dragging angels into the matter. Most little fans figure this out when they're seven or eight, but many continue the offerings tradition into adulthood with variations in the Claus offerings reflecting local realities.)
In any event, Call to the Pen has done a thorough survey of the best petitions currently being drafted for Phillie Claus, and here are some of the best hopes for principal Phillies in the 2020 season (and their authors' locations):
J.T. Realmuto (from Sal F., UPS driver, South Philly): "Dude, just do what you did this year. Gold Glove, Silver Slugger, All-MLB Team starter, five zillion throw-outs at second? You could play for my softball team for sure, and I'd even get your Pat's Steak after the game."
Rhys Hoskins (from Chad Van W., stockbroker, Rittenhouse Square): "Listen, old boy, the guys at the club and I have been going over the numbers on this fellow Hoskins, and frankly we're all a little disappointed. He looked like krugerrand when we first put him in the piggy bank, but now he's sounding a little like a steel penny in the mix – a .226 average with only 85 runs knocked in on 29 home runs just isn't going to cut it with the Phillies firm. Management should set his goals at .260, 38 HR and 106 RBI. We look forward to his review next fall."
Scott Kingery (from Bobby G., age 7, The Far Northeast): "Dear Scot, You are really, really my favorite player and I hope the Phillies make you second base. I think you will hit 22 home runs and bat .300 and make no errors because you can realy play second."
Didi Gregorius (from Saar B., age 9, Old City): "Phillie Claus, please help Didi G. be a great player for the Phillies this year and tell him my gramma came from Amsterdam like him, and I hope he hits 28 home runs. That would be more than he ever did. I looked it up on the internet. The manager says he's really nice, and I know he'll be nice in Philadelphia too."
Jean Segura (from Rashid M., Uber driver, North Philly): "Bra, really you gotta move to second or third, but that'll be cool. You'll be fine, even at third. You got the arm, and I even bet you hit .300 again this year. If you need to get around, text me anytime at [redacted]."
The Outfield and Pitchers
Andrew McCutchen (from Sophia L., hair specialist, Manayunk): "Pls deliver directly to Andrew M. in the Phillies locker room, and tell him I have to do his hair LOL. He always has the coolest hair, and even though I never wrote a Phillie Clause note before, my GF Madison made me cuz we're drinking box wine. Anyway, tell Andrew he's gonna make the All-Star team again and he's smart and funny and we'll give him a discount and if he's still having trouble with stairs we have a wheelchair ramp [hand-drawn heart]."
Adam Haseley (from Grade 1B, IHM School, Andorra): "Dear Phillie Claus, please make sure Adam Haseley hits a hundred home runs and gets to play centerfield all year because Sr. Mary said that other guy chocked his girlfriend. We want him to catch homers over the wall too like last year!"
Bryce Harper (from Hallie R., journalism student, East Falls when she's home from school): "Phillie Clause, tell Bryce Harper he has pretty eyes and a great beard, and I had to look up all this stuff because I don't write about sports usually. When Bryce came here, everybody just knew they were once happy Cole Hamels hit him with a pitch and bragged about it. But he showed the city he could play hard for all that money, and I know he's going to settle in next year and hit .280 with 45 home runs and 130 RBI."
Aaron Nola (from Spike O., pizza delivery agent, Roxborough): "Here's what I think, and, Aaron, I know you can do it. We don't need an immaculate year like '18, but with Phillie Claus help you can come close. That's all that's needed – close. Simple stuff: 3.00 ERA – OK, OK, 2.98, 17-8, something in that ballpark. Just work on location in Florida."
Zack Wheeler (from Iggy P., grout salesman, Olney): "Look, Zack, here's your problem – your name isn't Strassberg or Coleman or Bungartner, or whoever, but I know your gonna be better here than you was as a pathetic Met. Gotta be."
Jake Arrieta (from Sadiq N., box store manager, West Philly): "Jake – dude – lotta Franklins for basically .500 pitching so far, but now you're fixed. So, P-Clause magic's gonna make you 15-9, right? Right? 3.10 ERA, right?"
Hector Neris (from Neville, age 6, Chestnut Hill): "You got to be more mean. You look mean, but – really – you're too nice. You have to make the splitter work. Splitter working = 40 saves."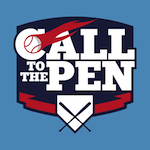 Want your voice heard? Join the Call To The Pen team!
Write for us!
We thank all those who allowed Call to the Pen to share their Phillie Claus wishes, and we thank even those who didn't, but who admitted to being slightly embarrassed they're still writing such notes at "advanced ages" and said they'll definitely going to leave a message or two because next year is definitely the year.