Baltimore Orioles: Dan Straily heading to Korea
Former Baltimore Orioles pitcher Dan Straily is following in the footsteps of others who headed overseas to rejuvenate his career, as he has signed with the Lotte Giants of the Korean Baseball Organization.
In their attempts to put together anything that resembled a major league pitching staff, the Baltimore Orioles signed Dan Straily after he had been released by the Marlins at the end of Spring Training. It was a good idea at the time; Straily had been a serviceable back of the rotation arm during his career, and could have fetched a prospect at the trade deadline if he performed well. Instead, Straily cratered, leading to his banishment to AAA.
Now, Straily is following in the footsteps of other former major leaguers who sought to rejuvenate their careers. He has signed with the Lotte Giants in the Korean Baseball Organization, inking a one year deal worth $1 million.
To call 2019 an embarrassment for Straily would be an understatement. He managed to make 14 appearances for the Orioles, including eight starts. In his 47.2 innings, Straily posted a 9.82 ERA and a 1.993 WHiP, allowing an astonishing 22 homers.
Straily was much better when the Orioles sent him to AAA. In his six outings with the Norfolk Tides, he posted a 2.38 ERA and a 0.941 WHiP, striking out 38 batters with just eight walks in 34 innings. That was enough for the Phillies to purchase him as a depth piece for the stretch run, but he struggled after the acquisition and never returned to the majors.
With few offers forthcoming, Straily is now looking to follow familiar footsteps. Over the years, numerous players head to Korea or Japan, looking not only for a solid payday, but to reinvent themselves and return to the majors. In some cases, that rejuvenation works, sometimes with startling results.
However, those players are usually minor league veterans or Quad-A types barely hanging on to a major league role. While Straily struggled mightily last year, he is also an eight year major league veteran who has had success in the past. Perhaps this stint in Korea will just be the beginning chapter to the second half of his career, where he can return to the majors and be a viable option in the rotation once again.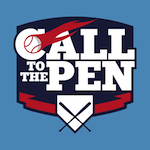 Want your voice heard? Join the Call To The Pen team!
Write for us!
Dan Straily was a disaster with the Baltimore Orioles, but he may be able to turn his career around. A stint in Korea could work wonders for him, as it has for other pitchers in recent years.