Los Angeles Angels: Shohei Ohtani key to 2020 success
The Los Angeles Angels have upgraded their roster, but their success in 2020 could hinge on how well Shohei Ohtani performs coming off of Tommy John surgery.
The Los Angeles Angels came into the offseason with a mandate to upgrade the roster and to contend in 2020. Mike Trout alone was not enough to drag the team into contention – he needed help in the lineup and an actual pitching staff capable of staying healthy and providing respectable results.
Thus far, the Angels have done what they can to address those needs. Although they were rebuffed by Gerrit Cole, Los Angeles did manage to sign Julio Teheran and traded for Dylan Bundy. Anthony Rendon was signed to give Trout protection in the lineup. While the Angels could still use a top of the rotation arm, and are reportedly pursuing Hyun-Jin Ryu and Dallas Keuchel, upgrades have been made.
Yet, those upgrades, even with Keuchel and Ryu, are not enough. The Angels need another middle of the order bat, and another top of the rotation starter. In theory, they already have both on the roster in Shohei Ohtani. Provided, of course, that Ohtani is healthy.
He gave a glimpse of what he could be as a two way weapon in 2018. Before being sidelined due to a sprained elbow that eventually required Tommy John surgery, Ohtani had been as advertised on the mound. In his 51.2 innings on the mound, he produced a 3.31 ERA and a 1.161 WHiP, striking out 63 batters with 22 walks.
Ohtani has been just as strong at the plate. Over his two seasons, he has produced a .281/.351/.532 batting line, hitting 40 homers and 41 doubles in his 792 plate appearances. He has not just been a solid power bat; Ohtani has also stolen 22 bases while being caught only seven times as well.
In theory, a healthy Ohtani would be exactly what the Angels need, wrapped together in one player. He displayed the potential to be a top of the rotation starter, a pitcher who can be utterly unhittable at times. Ohtani has also proven to be a respectable power hitter, a solid part of the lineup that can help protect Trout and Rendon. He is exactly what the Angels are searching for.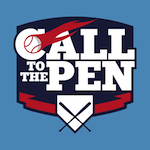 Want your voice heard? Join the Call To The Pen team!
Write for us!
Shohei Ohtani could be the biggest factor in the Los Angeles Angels success or failure next season. It is time for Japan's Babe Ruth to take that step, and be the presence they need him to become.