New York Mets sign former Yankees reliever Dellin Betances
Dellin Betances has agreed to leave the Yankees and join the crosstown-rival New York Mets on a one-year deal. He will look to rebound from an injury-ridden 2019 campaign.
Dellin Betances won't have to look too far for a new home.
SNY's Andy Martino first reported that the 31-year-old right handed reliever will be switching boroughs from the Bronx to Queens. He will sign a one-year/$10.5 million contract with the bullpen starved New York Mets.
The Mets' bullpen issues in 2019 were well-documented. They had a collective 4.99 ERA, which was the fifth worst mark in the league. They traded for All-Star closer Edwin Diaz in the offseason with the hopes that he would continue his dominance. However, he had a disappointing first season as the Mets' closer. He posted a lackluster 5.59 ERA, and only managed to pick up 26 saves one year after posting a league-high 57. Other pieces like Jeurys Familia, Luis Avilán and Robert Gsellman struggled immensely as well.
However, the Mets hope Betances can help turn their bullpen around.
Since his first full season in 2014, Betances has been one of the most consistently dominant relievers in the league. He has a career 2.36 ERA, 2.31 FIP, and 621 strikeouts in 381.2 innings pitched. That's good for 14.6 strikeouts per nine innings, which is the third best mark in the league during that time period. He sits only behind Josh Hader and his former bullpen mate Aroldis Chapman, while standing one spot above his new bullpen mate Edwin Diaz. In fact, Betances ranks top-3 in most important statistics since his first full season in the league. Therefore, he made four consecutive all star teams from 2014-2017, serving primarily as Chapman's set-up man.
However, he was seriously limited by injuries in 2019. After experiencing an uncharacteristic dip in velocity during spring training, he was shut down to begin the year due to a shoulder injury. He and Yankees starter Luis Severino rehabbed together, taking the long road back to the majors. However, after making his season debut on September 15th, he suffered a freak injury while celebrating his first strikeout of the season, resulting in a partially torn achilles. He missed the remainder of the season.
Betances will join Seth Lugo and Edwin Diaz in the back-end of the Mets bullpen. On paper, they should make a formidable 1-2-3 punch, but nothing is ever certain with the Mets. However, if Betances can fully recover from his injuries, there is no reason to think he won't return to All-Star form. Betances does have experience as a closer, so he can step in that role if Diaz continues to decline.
The deal will allow Betances to stay in New York for at least another year, while he gets a chance to prove he can rebound from his injury-ridden 2019 campaign. For the Mets' they are giving him a lot of money, but managed to avoid giving him multiple years, thus making this a low-risk, high reward move for the Mets.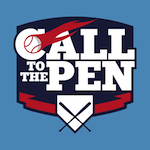 Want your voice heard? Join the Call To The Pen team!
Write for us!
For the first time in a long time, the future of the New York Mets' bullpen looks bright.