New York Mets improving while keeping eye on future
The New York Mets have not only upgraded their roster, but they have done so with an eye to the future.
Heading into the offseason, the New York Mets had a very defined list of needs. They needed to find a viable option as a fourth outfielder/centerfielder. The bullpen had been a disaster in 2019, and desperately needed help. Zack Wheeler was a free agent, and very likely to depart for greener pastures and a larger balance in his bank account.
Meanwhile, Mets GM Brodie Van Wagenen had to balance the present against the future. Yes, the NL East is a fight between four teams, but New York has other soon to be pressing concerns as well. Specifically, Michael Conforto and Noah Syndergaard are candidates for extensions, which the Mets will need to account for. Tying up payroll into the future will not help in keeping either around for the long term.
He has managed to do exactly that. Showing more restraint than in his first offseason as the Mets GM, Van Wagenen has not only managed to upgrade the roster, but has kept their top prospects on hand.
He addressed the fourth outfielder/center field vacancy with the acquisition of Jake Marisnick. While Marisnick may not be an ideal every day player, he does have a bit of pop in his bat, respectable speed on the basepaths, and experience at all three outfield positions. Even better, Marisnick did not cost much in the way of prospect currency.
Then came the upgrades to the pitching staff. One of Rick Porcello and Michael Wacha will slot in as the Mets fifth starter, with the other providing enviable rotation depth. Dellin Betances, if healthy, is a major upgrade to the bullpen. All of those signings were on one year deals, keeping the Mets long term obligations to a minimum.
These moves mark a maturation for Van Wagenen as the Mets GM. In the previous offseason, he appeared determined to make splash after splash, keeping the franchise in the news and at the forefront of the NYC sports universe. This year, he has been more restrained, eyeing the future while improving the present.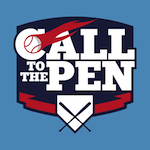 Want your voice heard? Join the Call To The Pen team!
Write for us!
While one will have to wait to see how this approach will work out, the New York Mets have accomplished their goals thus far. Not only have they improved for 2020, but they have kept themselves from mortgaging their future payroll to do so.