Baltimore Orioles show signs of life in free agency
At long last, the Baltimore Orioles have signed their first free agent of the offseason.
The Baltimore Orioles have been essentially silent this offseason. Given that they are solidly in the midst of a rebuild, it is not a surprise that they would not be overly active in free agency. However, one would have thought that they could be looking for younger players that were released, hoping to find pieces for the future.
On Sunday, the Orioles finally made a move. They signed former top prospect Kohl Stewart to a one year deal that will pay him $800,000 if he remains in the majors.
Stewart was selected by the Twins with the fourth overall selection in the 2013 MLB Draft. The following season, he was a consensus top 100 prospect before the 2014 season. While he never quite fulfilled his potential, Stewart was on the injured list a total of eight times in his minor league career, which likely explained those issues.
Stewart has had a mixed bag of success in the majors. While he had a solid 36.2 inning stint in 2018, he was hit hard by regression last season. Overall, Stewart has posted a 4.79 ERA and a 1.435 WHiP in his 62 innings, striking out 34 batters while issuing 26 walks.
Right now, the 25 year old is expected to compete for a spot in the back of the Orioles rotation, a chance he would not have in Minnesota. Aside from John Means and Alex Cobb, the rotation is wide open. In fact, Asher Wojciechowski is the only other starting pitcher listed on the Orioles depth chart, giving Stewart a viable opportunity.
Stewart, if he can stick in the majors and be productive, could be a long term asset for Baltimore. He is under team control through 2026, and has two minor league options left. This one year deal could result in a long term piece of the puzzle, provided that Stewart is healthy and able to regain his previous form.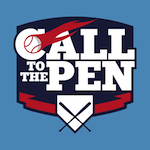 Want your voice heard? Join the Call To The Pen team!
Write for us!
The Baltimore Orioles have finally signed a free agent, inking Kohl Stewart to a one year deal. It may not be the biggest splash, but it is the type of move a rebuilding team needs to make.