Cincinnati Reds: The time to contend is now
The Cincinnati Reds have upgraded an already talented roster so are they truly ready to contend in the National League Central?
The Cincinnati Reds already had a very solid roster last season, but the results did not show. They won 75 games which was good enough for fourth place–certainly not where the front office wanted to be.
So, what did they do? They went out and signed Mike Moustakas before the start of the Winter Meetings–one of the most underrated players in all of baseball– to be in the middle of their lineup.
A casual baseball fan likely would not remember the other additions that the Reds have made although they are impact players at their respective positions.
Wade Miley will slot into the fourth or fifth spot in the rotation and I would expect a big bounceback year out of him after he was able to find out how he was tipping pitches at the end of last season.
Miley adds more depth to one of the best rotations in the game–Trevor Bauer, Luis Castillo, Sonny Gray, and Anthony DeSclafani.
Shogo Akiyama will be in the mix to be getting a good amount of playing time in the outfield after he inked a three-year deal. He hit over .300 in Japan last season.
Then, the Reds will still have a decent bullpen led by Raisel Iglesias and Michael Lorenzen with a very underrated lineup that will include Joey Votto, Aristedes Aquino, Eugenio Suarez, Nick Senzel, and Jesse Winker.
So with that said, I really like what the Cincinnati Reds have done this winter, and I think they deserve to be the favorites to win the National League Central.
Cardinals fans won't agree with me but they don't have a strong back end of the bullpen or lockdown starting rotation like Cincinnati has while not doing much this offseason.
The Cubs and Brewers have not done anything that should make them the favorite, and I think Milwaukee actually may have taken a step back after losing Mike Moustakas and Yasmani Grandal.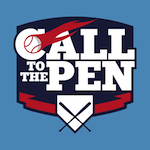 Want your voice heard? Join the Call To The Pen team!
Write for us!
The Cincinnati Reds are not going to get a lot of attention from the national media and casual fans, but they have certainly gotten my attention along with the rest of the National League Central and they are going to be a team to watch out for in 2020.