Boston Red Sox: What would a Mookie Betts trade look like?
The Los Angeles Dodgers seem to have turned their attention to Mookie Betts. Call to The Pen investigates what would it take for the Boston Red Sox to part with their mega star.
The Los Angeles Dodgers had been interested in acquiring Francisco Lindor but have pivoted to Boston Red Sox outfielder Mookie Betts, according to MLB.com. Betts is an undisputed star and one of the best players in all of baseball. Since 2015, he's been the best player not named Mike Trout racking up 35.4 fWAR and winning a World Series in Boston. This trade would be a seismic shift and the Dodgers would immediately become the favorite to win the National League pennant and the World Series.
Like I have done in previous posts about Nolan Arenado and Mike Clevinger, we have to establish Mookie's value before we can trade him.
MLBTR predicts Betts' final year arbitration salary will be $27.7M. He has already said he is going to test free agency so the Dodgers won't be able to lock him up long-term. You're getting one year of the second best player in the Majors. Betts will play this season at 27 years old, so he is comfortably in his prime and you shouldn't expect any decline in performance.
Now comes the value of Mookie's on field contributions. Here are Betts' WAR totals the past four seasons: 6.6, 10.4, 5.3, 8.4. Absolutely incredible. The Dodgers though, aren't going to pay for what Betts has done but rather, projects to do for them. Presumably, the Dodgers are going to want to trade for Mookie Betts projecting as a 6.5 win player while the Red Sox want to trade him as a 10 win player.
Mookie Betts Value
6.5 WAR – $52M Value (Assumes $8M/WAR) – $24M Surplus Value
8.5 WAR – $68M Value – $40M Surplus Value
10 WAR – $80M Value – $52M Surplus Value
The evaluation is critical because a $24M valuation on Betts would net the Red Sox a 50 FV prospect whereas a $52M valuation would net someone closer to a 60 FV. That changes the conversation from someone like Josiah Gray or Jeter Downs to Dustin May, Gavin Lux, or Keibert Ruiz. If a deal is to come together, both teams will have to meet in the middle. The Dodgers will be reluctant to trade Lux and May, but maybe Ruiz and solid lower minors prospects will be in play.
The calculus of a deal changes further if David Price is included since he is owed $96M over the next three years. Price isn't the ace he once was but if he were a free agent today, he wouldn't get more than the 3/$96M he's getting today. If you assume he'll be worth ~5.5 wins over the remainder his total value would be $44M. So the Red Sox end up $52M in negative value to offset in a trade. In the best case scenario where Betts is traded as a 10 win player, Price would completely cancel Betts out. Now, Boston could offset part of the deal by sending money to LA with Price and a blockbuster deal could look something like this:
Dodgers Get
Mookie Betts – $40M surplus value
David Price – -$52M surplus value
$30M Cash
Red Sox Get
Jeter Downs
35 FV player (A-Ball reliever with electric stuff and high walk rates)
35 FV player (AAA performer without loud tools)
This is what a trade from a value perspective would look like. From a baseball standpoint, this would enrage every Red Sox fan in the country. Mookie Betts by himself is incredibly valuable but adding Price drags his value down with all the money owed to him.
A trade comes down to how much does Boston ownership value payroll flexibility. They have another high-priced star in JD Martinez who would be easier to shop. If you are trading a superstar, you should be getting superstar talent back for him, not shedding payroll, especially as a big market team.
The Red Sox new Chief Baseball Officer, Chaim Bloom, is actually negotiating with his former colleague Andrew Friedman in LA. Bloom and Andrew Friedman worked together for a decade in Tampa Bay where they built winning teams on shoestring budgets. You have two cunning, number savvy executives who have been trained to hoard prospects like gold. If there is a pair of executives that could pull off a creative deal involving a superstar, it's these two right here.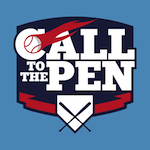 Want your voice heard? Join the Call To The Pen team!
Write for us!
It is possible Mookie Betts gets moved as the Boston Red Sox look to reset after Dave Dombrowski gave out mega deals and traded the farm. There may even be a scenario where a third team gets involved to absorb a contract or send a prospect. I would say Betts trade is closer to 50/50 than Nolan Arenado, but we shall see as the offseason continues to play out.