MLB: Manfred looking at electronic methods to thwart sign-stealing
MLB is considering electronic methods to thwart sign-stealing. But Rob Manfred has a simpler and cheaper solution in his grasp…punish the Astros.
MLB is reported to be considering various technological methods of thwarting sign-stealing by electronic means. If MLB execs really want to take a swing at electronic sign-stealing, they have a more effective low-tech method at their disposal: strict penalties.
Yahoo Sports' Hannah Keyser reported Monday that MLB brass is looking into implementing various methods to prevent the kind of electronic intervention alleged to have been used in 2017 by the Houston Astros.
Former Astros pitcher Mike Fiers, now with the Oakland Athletics, told The Athletic last November that while he was with Houston, the team used a real-time dugout camera to aid in decoding signs. It was reportedly linked to a camera stationed in center field that showed the opposing team's catcher giving signs to the pitcher.
While sign stealing itself is not illegal, the use of electronic devices to do so is a violation of MLB rules.
Keyser said MLB is considering various electronic steps, which will be discussed with teams during spring training. Those steps include:
An earpiece that would allow pitchers and catchers to communicate directly, presumably via coded messages.
What has been described as a "wearable random-number generator" indicating which sign in a sequence is operational.
Installation of an in-ground light system on the mound that could be activated by the catcher and that would not be visible from camera views.
As some have pointed out, any sort of technological reliance to solve the problem is potentially problematic. Those problems include the potential for slowing down the game, the difficulty with involving dugouts in the process for such things as pitchouts, and the ever-present potential for hacking any electronic system.
The other problem is that electronic prophylactic measures would not only combat electronic sign-stealing, they would also thwart the legal and acceptable methods of sign-stealing, namely by good-old ingenuity. Particularly the installation of a lighting system would make it impossible for a skilled baserunner to gain information by legitimate means.
The far simpler way – and also far cheaper – to combat illegal sign-stealing is for commissioner Rob Manfred to lay down penalties in the present case that make front offices view electronic cheating as not worth the potential price. Assuming the facts are as Fiers presented them – and especially if evidence is found that the practice continued beyond 2017 – definitive action by Manfred would not only draw an intimidating red line on such practices, it would also be fully justified since Manfred had already declared in 2017 that he intended to be tough on electronic cheaters.
Assuming the facts are as reported, the three steps Manfred could and should take would be:
Suspend for a significant period Astros manager A.J. Hinch. The violations reportedly involved the use of a camera on or near the Astros bench accompanied by transmission of the signals to the batter via banging on a trash can. It's Hinch's bench. If that is found to have been the practice, it would be impossible for Hinch to plead ignorance.
Suspension, or even termination, of Astros GM Jeff Luhnow. As the general manager, Luhnow is responsible for everything related to the ballpark, necessarily including approval of the installation of the types of electronics that would be necessary to make the practice work. There is precedent: Following the 2017 season, MLB forced the removal of Atlanta GM John Coppolella for deliberate violation of a rule, namely those governing the signing of international free agents.
Significant fines and/or loss of draft picks levied against the team itself.
This is not to say that the electronic ideas under consideration by MLB are bad, although thwarting legitimate sign-stealing efforts would be a serious unintended consequence.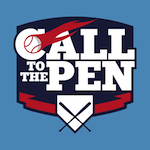 Want your voice heard? Join the Call To The Pen team!
Write for us!
It is to say that if Manfred lays down stern penalties in the Houston case, that act itself will render more costly and problematic preventive steps unnecessary. As much as managers and executives value winning, they value their jobs even more.