Boston Red Sox: Alex Cora escapes punishment… for now
Today, MLB announced its punishments regarding the Astros sign-stealing saga. Boston Red Sox manager Alex Cora seems to have escaped scot-free… for now.
Twitter was lit abuzz earlier today when it was announced that MLB had suspended Houston Astros manager AJ Hinch and general manager Jeff Luhnow for 1-year among other punishments. Boston Red Sox manager and the 2017 Astros bench coach Alex Cora seems to have escaped any punishment… for now.
That's because while MLB was investigating allegations brought upon by pitcher Mike Fiers against the Astros, new developments regarding the 2018 World Series champions emerged.
Apparently, after the Red Sox had been fined for using the replay room to steal-signs in 2017, they continued to do so in 2018, even though baseball had implemented strict rules against it.
Who was the manager of the 2018 Red Sox and continues to be? You guessed it! Alex Cora.
Last week, commissioner Rob Manfred announced that he would conduct a thorough investigation into the Red Sox actions and one can only assume that given Cora's connection to both scandals, he'll face an even harsher punishment than that of Hinch and Luhnow.
Why? Well, for one, MLB's investigation found that "Hinch attempted to signal his disapproval of the scheme by physically damaging the monitor on two occasions, necessitating it's replacement."
The investigation also found that Cora was the one to "arrange" the entire scheme.
It's fair to say that Alex Cora is screwed. Wouldn't you say?
You have to wonder if Cora gets more than a year suspension, why would the Boston Red Sox even want to keep him?
Some other notable names who managed to escape any punishment include the New York Mets manager Carlos Beltran, who was mentioned as a participant in the scandal. Luckily, Beltran will not face punishments because he was a player at the time.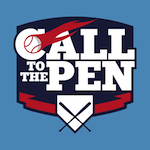 Want your voice heard? Join the Call To The Pen team!
Write for us!
This makes me wonder if baseball writers will take matters into their own hands in 2023 when Beltran will become eligible for the National Baseball Hall of Fame. If nothing else, he likely will not get in on the first ballot.