New York Mets: no punishment for Carlos Beltran… yet
MLB's investigation into the Houston Astros sign-stealing has revealed that New York Mets manager Carlos Beltran will not be punished. Here's why he eventually will.
It's official, MLB has handed down its punishment in the Houston Astros sign-stealing scandal. The recently fired manager AJ Hinch and GM Jeff Luhnow will face 1-year suspensions among other punishments, but the apparent orchestrators of the scheme – Boston Red Sox manager Alex Cora and New York Mets manager Carlos Beltran – won't.
Now, I've already discussed what is likely to happen to Cora, but what about the man who got away because he was a player at the time, Beltran?
Aside from, perhaps, being fired by the Mets organization, the only other punishment I can conjure up looks more similar to those implicated in the PED scandal: being withheld from the National Baseball Hall of Fame.
Beltran is without a doubt a Hall of Fame-caliber player. Besides winning the Rookie of the Year award in 1999, Beltran is a 9x All-Star, 3x Gold Glove award winner, 2x Silver Slugger, and a member of the now stained 2017 World Series Astros.
What's more, he played 20 big-league seasons, finishing with a career slash line of .279 / .350 / .486. Since 1920, Beltran ranks 67th in fWAR (67.9). That's ahead of Hall of Fame players like Edgar Martinez, Paul Molitor, Tim Raines, and Tony Gwynn to name a few.
Baseball writers have had zero problem withholding players they deem to be cheaters, like Barry Bonds and Roger Clemens, from Cooperstown. I can think of no reason why they wouldn't hold Beltran to the same standard.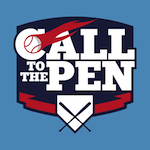 Want your voice heard? Join the Call To The Pen team!
Write for us!
Sure, it's probably not fair that writers try to take matters into their own hands in instances like these. It's also not fair, however, to so blatantly cheat the game in the matter the Carlos Beltran and the Houston Astros did.